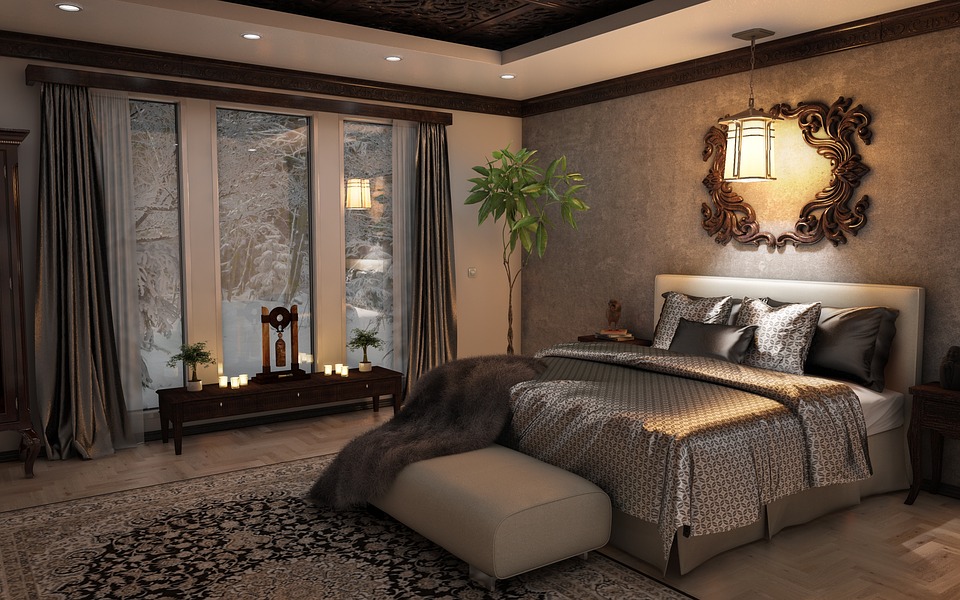 When it comes to selling to selling your home, the two most important rooms to stage correctly are the living room and the master bedroom. The aim when staging these rooms should be to create neat and inviting spaces that can entice potential buyers. We've already covered staging tips for living rooms in a previous article, so let's shine a spotlight on master bedrooms today.
#1. Declutter Like Never Before
"When selling your home, 'less is more'."
–Manuela Ferguson, a home stager
What this basically means is: remove any personal items such as family photographs, knick-knacks and religious artwork from your master bedroom.
Why? Well, while these items might be meaningful to you, they can also make it difficult for potential home buyers to visualize their own items in your space. Like we said before, staging a master bedroom should be like offering potential buyers a blank canvas to paint their lives on to. That is why it is essential to clear all personal items from nightstands, hide laundry baskets and store  any excess pieces of furniture.
#2. Do a Thorough Cleaning
One thing that you should never forget: before any potential buyers step foot inside your house, the place should be cleaned from top to bottom. In a master bedroom, not only the floors but also the curtains, the upholstered bed and any other areas where dust can hide should be properly cleaned. For example, if you have window blinds, I recommend you wipe them down with a mixture of vinegar and water.
#3. The Bed Is the Heart of the Bedroom
It's right there in the name! As you can imagine, it is important to give special attention to the staging of the bed itself so prospective buyers can imagine getting luxurious night's sleep in the room.
So, if you want to give an inviting look to your bed, follow these tips:
If there is a great focal point in your master bedroom such as French doors or a beautiful window that opens to lush landscapes, then try to place your bed opposite the focal point, if possible.
The first thing that you should see when walk into a master bedroom should be the foot of the bed. Hence, the bed should be placed furthest from the door. However, this isn't always possible either due to the size of the bedroom or due to architectural elements like doors, windows and closets.
Your goal is to impress the buyers with a beautifully dressed bed as they enter the room. Therefore, you must avoid having the bed crossing the doorway as this will make the bedroom appear smaller than it really is.
Now, if you have a small bedroom, the task becomes more challenging. However, one option would be to place the bed sideways against the wall.
And, for all Feng Shui believers, it is recommended to place the bed in the "command" position. This means that while lying in bed, you should be able to see the door.
To make the best impression possible, I suggest you to use neutral-colored bedding that can make the bed look layered and neat.
When it comes to the pillow arrangement, have enough to make the bed look lush but don't overcrowd it.
#4. Furniture Should Be Minimal
As most buyers like master bedrooms that are spacious, it is important not to clutter the room. Aside from your bed, I think all you really need is a nightstand or bedside table and maybe also a nice dresser.
Dresser: If you have enough space in your master bedroom, it would be nice to place a long dresser with a mirror above it.
Bedside table: When staging a master bedroom, it is nice to place bedside tables on each side of the bed. They don't have to match but they should be similar in color and material. But, if you don't have space for bedside tables, you can hang a pair of wall light fixtures on each side of the bed.
Furthermore, you can create a bedside vignette with a few hardcover books, a vase of flowers and a clock.
Will you follow these tips? Please share your comments!