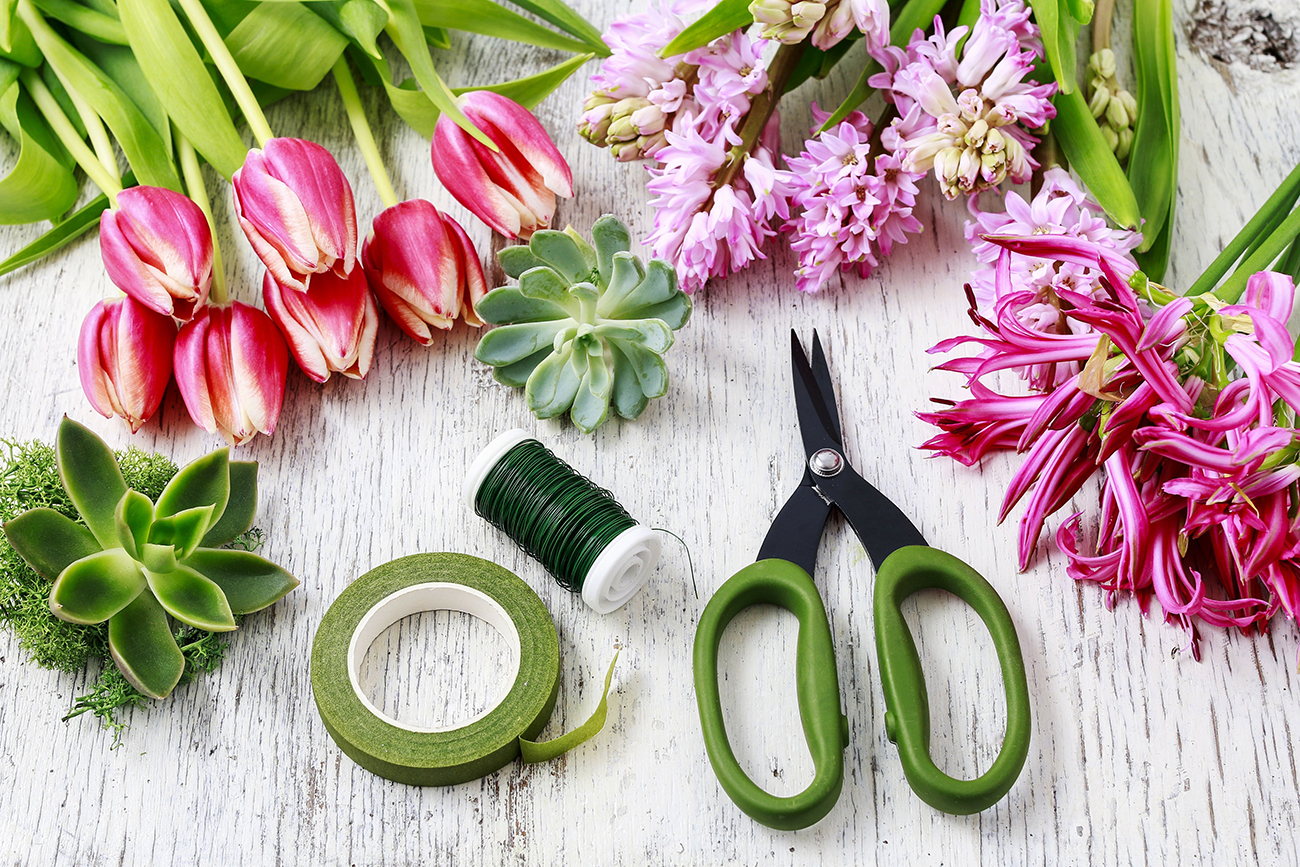 If you have to stage a home, you should definitely use flowers in your overall décor. When it comes to home décor, flowers are not appreciated for their charm but also for infusing a space with life and vibrant colors. However, please, I beg you, don't just go and buy artificial flowers and spread them in every corner of the house – that's not what I call home staging.
If you really want to impress potential buyers with delightfully realistic floral arrangements, DIY them yourself!
Potpourri In Bowls
Nothing can be compared to the "oh so good" aroma that comes from a potpourri, isn't it?
Materials you'll need:
Essential Oils
A sheet pan
A bowl or a jar for the potpourri
A pair of scissors
Parchment paper
Some flowers of your choice
Some fruits and some herbs (optional)
Instructions to make the Potpourri In Bowls:
Step 1:
You can start by preheating the oven over to 200˚F and while the oven is heating up, you can start preparing the flowers and all the other stuff.
Step 2:
We'll start with the flowers and of course, the choice is up to you. So, take off the stems and snip off the petals one by one –or if you prefer, you can also use the whole flower head. Or, you could do both as there is no really specific formula for this.
Tip: I did say you could use any flower but when it comes to potpourri, roses are a common favorite because they can last longer and also due to their very strong scent. Other common and good choices include lilies, lavenders and marigolds.
Step 3:
Take the sheet pan and place the parchment paper on it. Add the petals or the flower heads or both in a single layer over the parchment paper. This one is optional, but you can also place slices of citrus fruits, herbs like thyme or rosemary (they have a really amazing scent) or even spices with a strong scent such cloves and cinnamons.
Step 4:
Now, add in drops of essential oils –the common choices include lavender, lemon or geranium oil. Usually, ten or more drops are recommended, especially if you want the potpourri to give off a strong scent.
Step 5:
It's time to bake the potpourri and make sure it stays in the oven for at least two hours, but don't forget to check it every now and then. You'll know the potpourri is ready when the flower heads and the petals have hardened and are brittle. They should be dry and void of any moisture (as moisture leads to mold which can eventually damage your potpourri), but don't let them burn.
Step 6:
Once you've taken the potpourri from the oven, set it aside for a few minutes and then add some extra drops of essential oils. Again, set it aside for a little time and then proceed by taking the sheet pan off and letting the flowers, the slices of fruits and all the herbs and spices to cool off completely. This could take up to one hour or sometimes more.
Step 7:
Once everything is cooled down properly, take your bowl or jar and set the potpourri in the way you want it to look. Once it's ready, you can display wherever you want in the house.
Tip: A potpourri is also a great focal piece of décor.
DIY Fabric Tulips
This is the kind of bouquet that will never wilt, so follow these simple and easy steps to make as many as you want.
Materials you'll need:
A pair of scissors
Glue
Wires
Felt Fabric
Instructions to make the DIY Fabric Tulips:
Step 1:
You start by downloading a flower template of your choice and if you've got none, here's one that could help!
Step 2:
Trace the downloaded template on a piece of fabric and proceed by cutting it out and sewing with all the right sides facing inward – don't forget to leave the bottom open!
Step 3:
Now, turn the right side out and fill with batting.
Step 4:
To create the stems, cut some strips out of some green felt and glue them around the wires. Then, place into the bottoms of tulips and use the hot glue. After that, stick the green felt leaves with glue. And, there, your fabric tulip is ready!