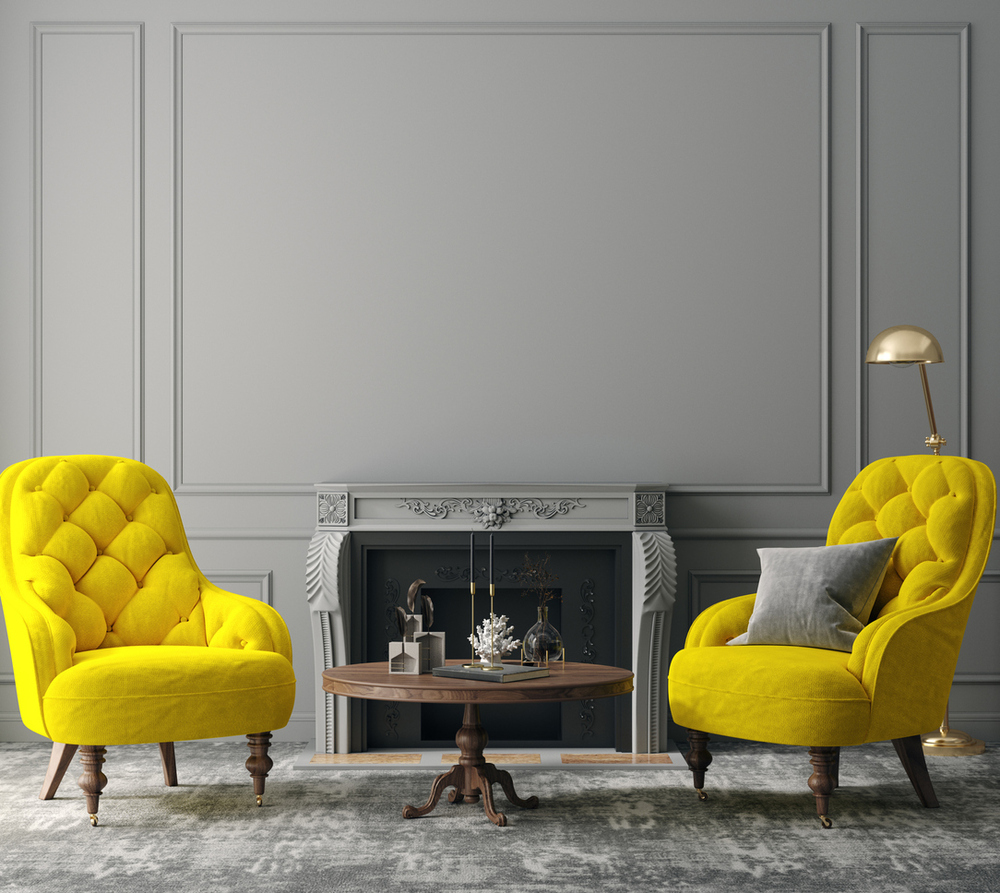 It's 2022 and you've decided to sell your house, great!
Now, the question is: How to attract potential buyers and target interesting offers?
Home staging was introduced with the purpose of transforming your homely space, working with the furniture you already have, creating focal points and presenting it as a more attractive space to prospective buyers. It is the art of decorating your home for the real estate market. In simple words, it can create magic and make your property sell faster.
So, if you want to sell your house at the highest possible price, let these 2022 staging tips breathe fresh life into your home.
Declutter Is The Most Important Stage
Buyers might fall for a master bedroom with crisp, quality bedding. They might want to see energy-efficient widows, a home security system and a beautiful lawn with exterior lighting. But, above all, they'll want to see a spacious and clean home.
Using artwork, antique or expensive lightning to stage your home will go through your mind, but remember that decluttering comes first. A clean and tidy home is an indication that the owner has been taking good care of the house.
And, please don't overlook areas like the garden, the driveway and the garage.
Depersonalize
To be honest, there can never be a single guideline that you must follow while putting your property on the market. But there is one golden rule I constantly tell folks to follow: depersonalize!
To allow purchasers to envisage themselves as future homeowners, all personal details must be removed.
Even though your name is on the mortgage, stop thinking of it as "your" house — take down any family photographs from the walls and remove your children's artwork from the refrigerator. I understand how tough it is to overcome sentimentality, but don't use your emotions as an excuse. If you follow the basic guidelines listed here, you can sell your house more faster and emotionally disconnect from it.
The Bathroom Should Be Well-maintained
Did you know that bathrooms are among the most costly rooms to renovate?
Let me inform you that when buyers come to see your bathroom, they want it to be well-maintained and to require no major adjustments. For example, during our home search last year, my husband and I came across a house where the fixtures and the entire bathroom required a major restoration. Needless to say, this greatly disappointed us, and despite the fact that the property was reasonably priced, we decided to let it go.
Brighten Dark Areas
Put yourself in the shoes of the buyer and think about whether you'll buy a house where a few corners feel cramped and moody due to lack of natural light. Common solutions include installing new windows or expanding existing ones. But, these are major renovations and if you are going to buy a new house, I suggest keeping it budget-friendly.
Here are some quick solutions:
Set up multiple light sources
Include bright artwork
Incorporate some greenery – trust me, you'll be surprised at how easily nature can brighten up a dark and narrow space.
Paint the ceiling white
Place a few mirrors
Opt for a light area rug
Add in some metallic touches
Displaying Outdoor Spaces
Without doubt, the pandemic has opened the eyes of many, making them realize the importance and benefits of outdoor living places.
Nowadays, having an enjoyable outside space symbolizes a safe approach to connect with loved ones while also escaping the claustrophobic sense of being restricted in our houses. So, if your house has patios, balconies, or porches and you want to wow prospective buyers, accentuate them with warm, cozy elements and stage with aesthetic touches.