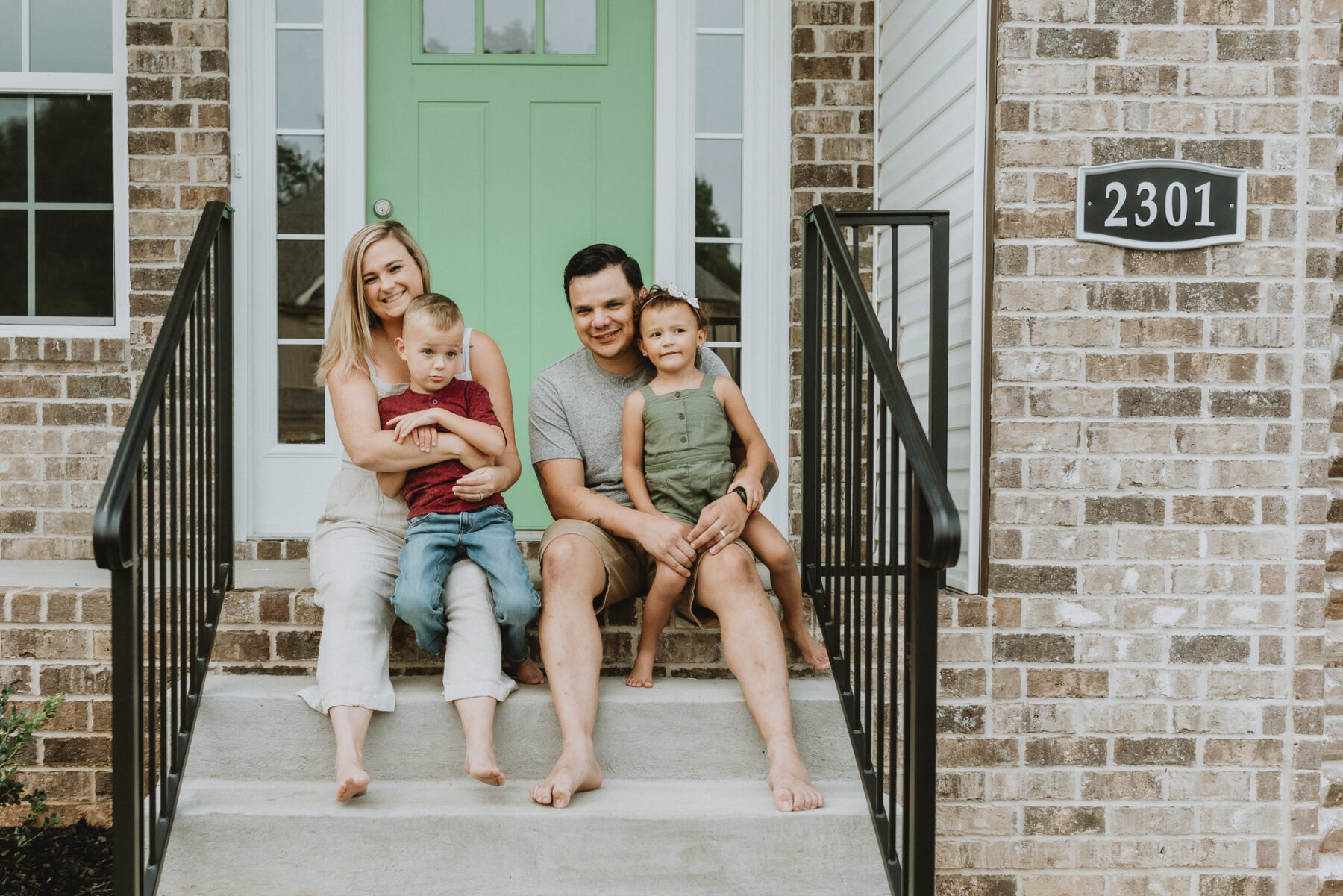 When it comes to staging a home, the most important thing to consider is your target market. If your prospective buyers include a family with young children, making your home child-friendly should be your top priority.
#1. Depersonalize
To be honest, when you put your home on the market, there can never be one single rule that you have to stick to.
But… there's one golden rule I always follow.
Declutter and depersonalize.
The secret to a fast-selling home is when you've got a clean, tidy and depersonalized space.
For buyers to imagine themselves as future homeowners, you need to get rid of all the personal touches.
Even if your name features on the mortgage, stop thinking of it as 'your" home – remove all the family photos from the walls and take down your kids' art from the refrigerator.
I know it's very difficult to get rid of the sentimentality, but don't use your emotions as an excuse.
You can sell your house a lot faster and emotionally detach from your home if you follow the simple tips found here.
#2. Make the Kids' Rooms Shine
When potential buyers consist of young families with kids, you know where you need to shift your attention to.
Now, the idea of staging a home for kids does sound very challenging, but it's not impossible to make the house look appealing to the buyers and their kids.
The Kids' rooms:

Taking a few spare rooms and transforming them into adorable children's rooms will surely make parents, alias potential buyers envision their kids actually living in these rooms.

Sticking to twin-size beds creates more open "play" space for kids. Experts in child psychology even say that an open space provides kids with a high sense of self-esteem, which is very valuable during their formative years.

Working on a theme:

Kids have their own visions of how they want to design their bedrooms and most of these ideas originate from classic cartoons and fairy tales.

As much as they love imagining themselves as famous cartoon characters, I'm sure they'd be super excited if they find this level of creativity outside the realm of the imaginary world.

Now, it's not obligatory for a girl's room to be decorated based on classic Disney princess themes or to create Batman-inspired or cool Spiderman rooms for boys.

You can balance the childlike imagination with a gender-neutral appeal.

For example, I guess girls would be as excited as boys to have a Marvel-themed room.

Configure with kid-friendly furniture:

Pieces of furniture should be kept on the small side.

I don't think a queen-sized bed would look comfortable, inviting and warm enough for a kid.

My personal advice would be to take it a bit further and go with containers that can easily slide under the bed.
Cute little baskets or bins are highly recommended and a small, kid-friendly dresser would work just fine.
#3. Give a Lot of Importance to Family Spaces
With their promises of light-filled, spacious, multifunctional, warm spaces for families to gather, it's easy to see why so many families spend most of their time in common spaces of the house, such as the kitchen and the living room.
You can easily picture a nice and cozy living room, with parents relaxing on the couch while kids playing nicely together in the same space.
An open living or kitchen space does not only allow parents to supervise their children, but also provides everyone with the necessary space to spread out and do their own thing.
Again, you'd only be able to lure potential buyers if these spaces in your house look warm and inviting.
While staging these rooms, you can keep the following tips in mind:
Add family games in common areas of the house

Add cozy and colorful rugs in family spaces

Display colorful arts on the walls

Place flowers on the kitchen table and the coffee table
If you want to give your house a family-friendly vibe, make sure you stick to these essential principles.