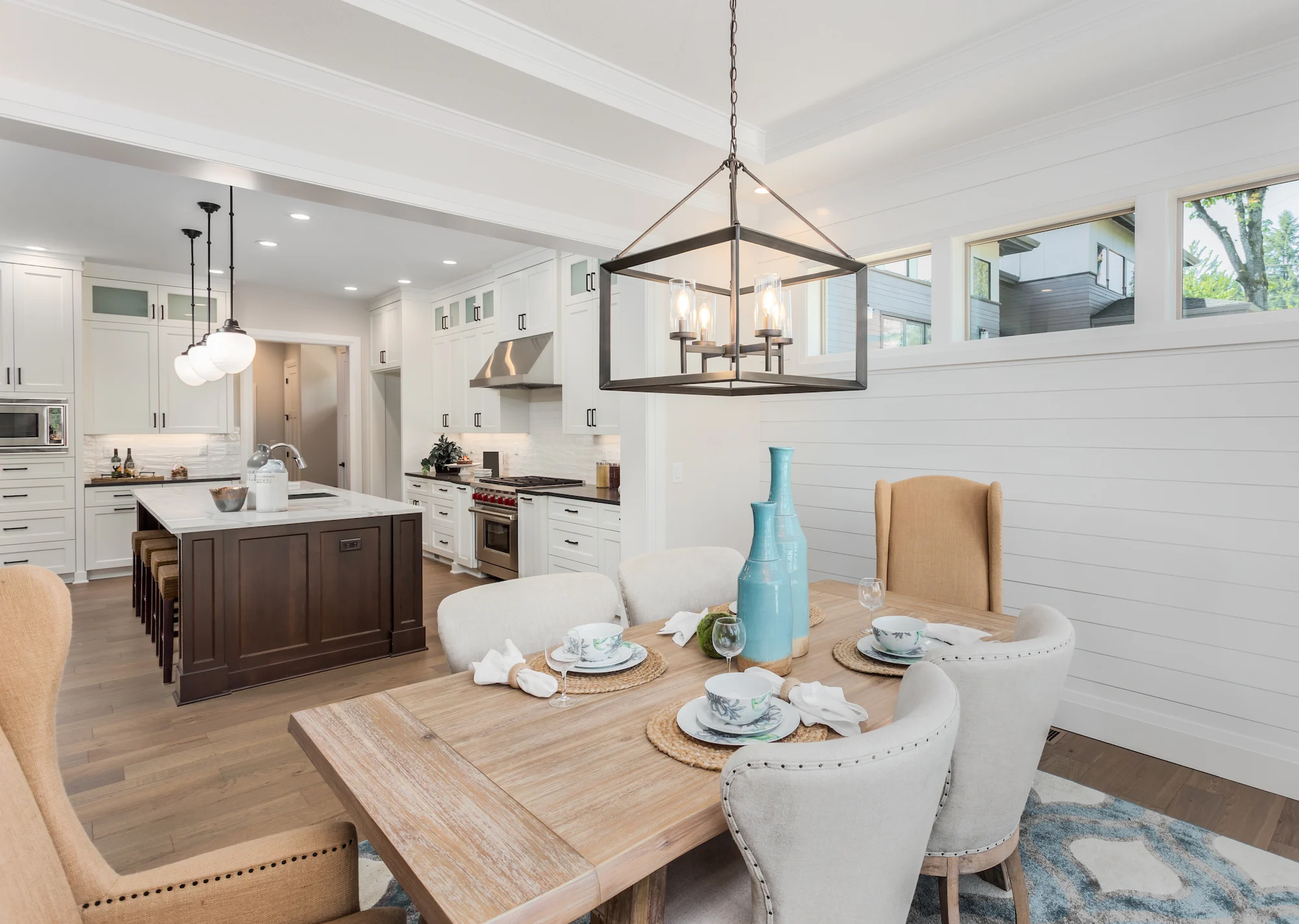 Home staging is preparing a house for sale, which includes decorating to showcase its greatest aspects and removing emotional items. So, here are some basic rules for staging your home.
Clear the Clutter
People who are looking to buy a home want to maximize the amount of room they will have. It makes no difference how large your home is if it is cluttered to the brim: it will appear small and crowded. Remove as much clutter as possible to make it easy for potential purchasers to visualize the area.
A general rule of thumb is that if an object can be found elsewhere, it is cluttered. The object should be appropriate for the function of the space in which it is placed. Clutter includes piles of paper, boxes of stuff, clothes, and obsolete appliances.
Allow the Sun In
Buyers choose homes that are light and airy. If feasible, open opaque drapes and blinds and replace them with sheers. If the window coverings are heavy or antiquated, it may be advisable to remove them entirely.
Remove any impediments, such as trees, shrubs, or things within the home that is preventing light from entering.
Additionally, attempt to display the house during times of day when your home is at its brightest.
If your home does not receive a lot of natural light, make sure there are lots of effective artificial light sources in the household.
Remove Any Personal Belongings
You want a prospective buyer to perceive the property as theirs rather than yours. Personal artifacts such as family portraits, personal trophies, and other objects unique to you and your family should be removed.
Remember that depersonalizing your house does not imply that there is something wrong with your style or your home. You just want to start with a clean slate in order to appeal to as many potential purchasers as possible.
Remove Any Obsolete Stuff
You should get rid of any objects that make a room or home appear antiquated. Flamingos, hula girl lamps, plastic furniture covers, and other such accessories will make purchasers feel as if they have entered their grandparents' home. Remove such things and, if possible, replace them with more recent ones.
Use the Available Space Wisely
Make sure you're making good use of your living space. To make a room appear larger and more useful, rearrange furniture, replace huge pieces with smaller ones, employ smart storage solutions, and limit the amount of furniture in the area.
Appliances Should Be Updated
Are the fridge and stove yellow or green? Not everyone's notion of a beautiful kitchen is. People will not want to buy a property that they believe is old, and appliances like these will help to date a home. They will also not want to have to replace appliances as soon as they move in. To counteract this, replace the appliances with more current models. Make certain that the new equipment complement one another.
If you can't afford to replace your appliances, make sure to carefully clean the existing ones.
Refresh the Paint
Refresh the appearance of rooms by applying a fresh coat of paint. To make rooms appear more approachable, use neutral wall colors with vibrant accessories and furniture. Avoid dated hues, particularly yellow, green, and orange. Avoid colors that have a gender bias, such as painting a child's room pink. Use light colors to make rooms appear larger and brighter, while avoiding dark hues, which can have the reverse effect.
Replace Cabinet Faces and Handles
If your kitchen or bathroom cabinets are looking antiquated and you don't want to replace them, just paint over them, change the doors, or replace the knobs to give them a more current appearance. This is simple and inexpensive to accomplish.
Replace the Floor Covers
Linoleum that's been stained? Is your carpet outdated? Take it away! Buyers will be far more interested in wood flooring, which can simply be covered with an area rug, rather than wall-to-wall carpet, which must be maintained and replaced as soon as it appears antiquated or doesn't match a design scheme.