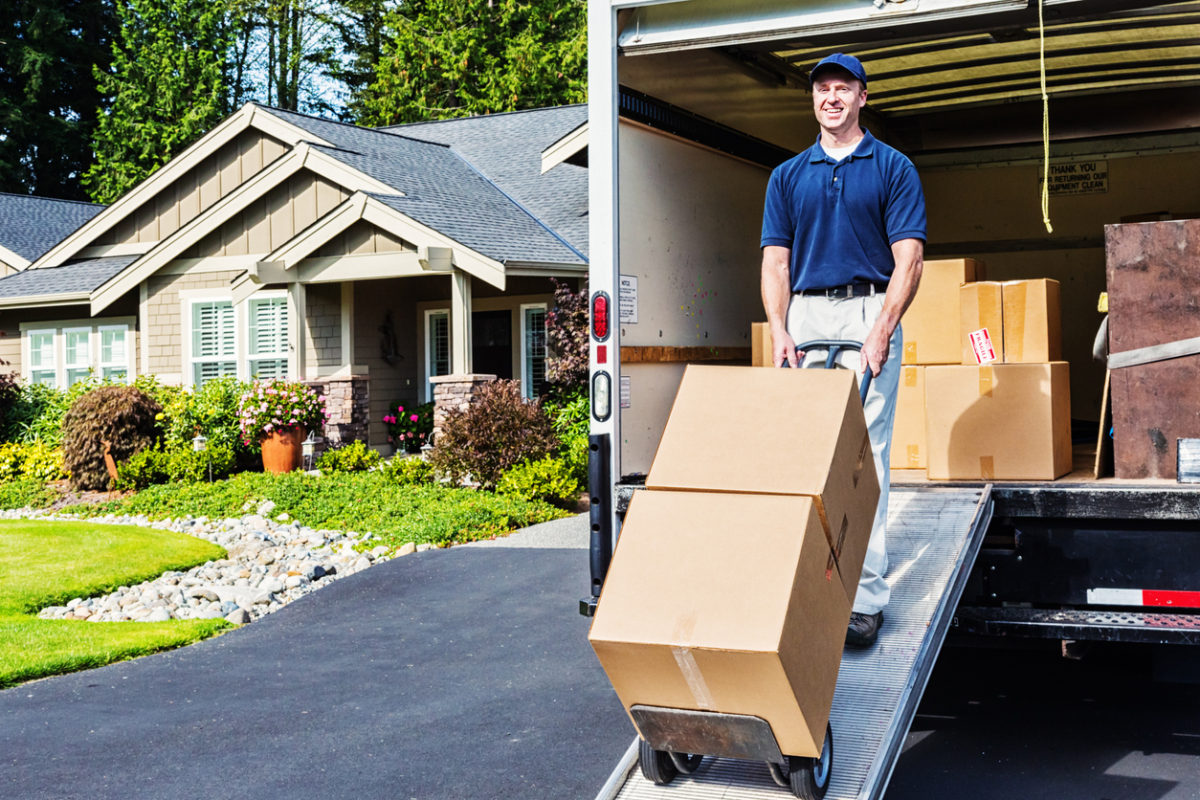 Hiring a moving firm may be more expensive than doing everything yourself, but it will save you time, energy, and stress. Professional movers are trained to manage the physical parts of moving, and they have the equipment and knowledge to securely and quickly transport your items. So, here's a look at one of the greatest moving companies in 2023.
Mayflower Transit
Based in Fenton, Missouri, Mayflower Transit is an American moving company that was founded with the aim of giving people a choice –a choice that would allow them to move into their new homes without any stress. With this unique vision, the company was thus founded in 1927 and then in 1995, it was acquired by UniGroup.
Today, as a subsidiary of UniGroup, Mayflower Transit has paved the road for long-distance trucking and moving. For over 90 years, the company has been a credible and trusted guide for many. Backed by its decades of expertise and a team of professionals, the company takes pride in being the most recognized name in moving. Like the ship on their logo, they are always ready to embark on a new adventure, seek new opportunities and progress and help families move into their new homes.
As a part of its dedication to its employees, customers and communities, the company has been involved with several organizations in order to provide stronger and more effective solutions.
Highlights of the company:
A new initiative of the company includes supporting US veterans by participating in the US Chamber of Commerce Hiring our Heroes.
The company is ISO certified and is also a Certified Promover.
The staff is known for being very friendly and if needed, you'll even be given tips and advice about packing or keeping your current house organized and clutter-free while packing and preparing for your move.
With more than 90 years of leading the long-distance moving industry, Mayflower is licensed to provide customers with a seamless cross-country or interstate move.
Customer Reviews:
"Great experience. I recently moved and everything was difficult except my experience with Mayflower. They were amazing. My closing was delayed over a week and they worked with me and made a very difficult situation much easier. I cant say how great they were. Kayla my contact there was so great. The movers were professional and clean. I would use them again for sure." –From Doug
"My wife and I were relocating from South Carolina to Colorado and we knew we could not do it ourselves. We researched a number of moving companies online and Mayflower seemed like the best option. They offered packing services with "professionally trained" packers and made all sorts of assurances about how they would safely move all of our possessions across the country. One item that stood out was that they said that all furniture and boxes would always be handled by two people. The estimator gave me lots of good information and explained the insurance options to me. The US government requires them to provide rudimentary insurance for free, but this insurance had very low payout amounts. They offered their $0 deductible insurance and said that claims were a simple process of submitting pictures of any damage." – From Matthew
"Sinclair is a sub-contractor of Mayflower moving. They are who coordinated our move from Philadelphia to Portland area in early June of 2022. While the initial experience with Cecelia was pleasant, she promised things that just did not happen. We booked with Sinclair/Mayflower a few months in advance. Day of our move the driver showed up and told us that he could not take all of our belongings because the last customers were a few thousand pounds over their estimated weight. He also told us that he was surprised that no one from Sinclair or Mayflower had told us as he had called a few days prior to let them know that our move could not be 100% accommodated. Julie, our move coordinator, was extremely unresponsive. Couldn't reach her day of the move. No one checked in or let us know how to proceed. We were renting and our lease was up in a few days…we were also set to leave PA for WA the next day with out 5 week old infant. Thankfully Jarrod, our driver, was able to contact someone who came to get the second truck load of our belongings the next day." –From Melissa