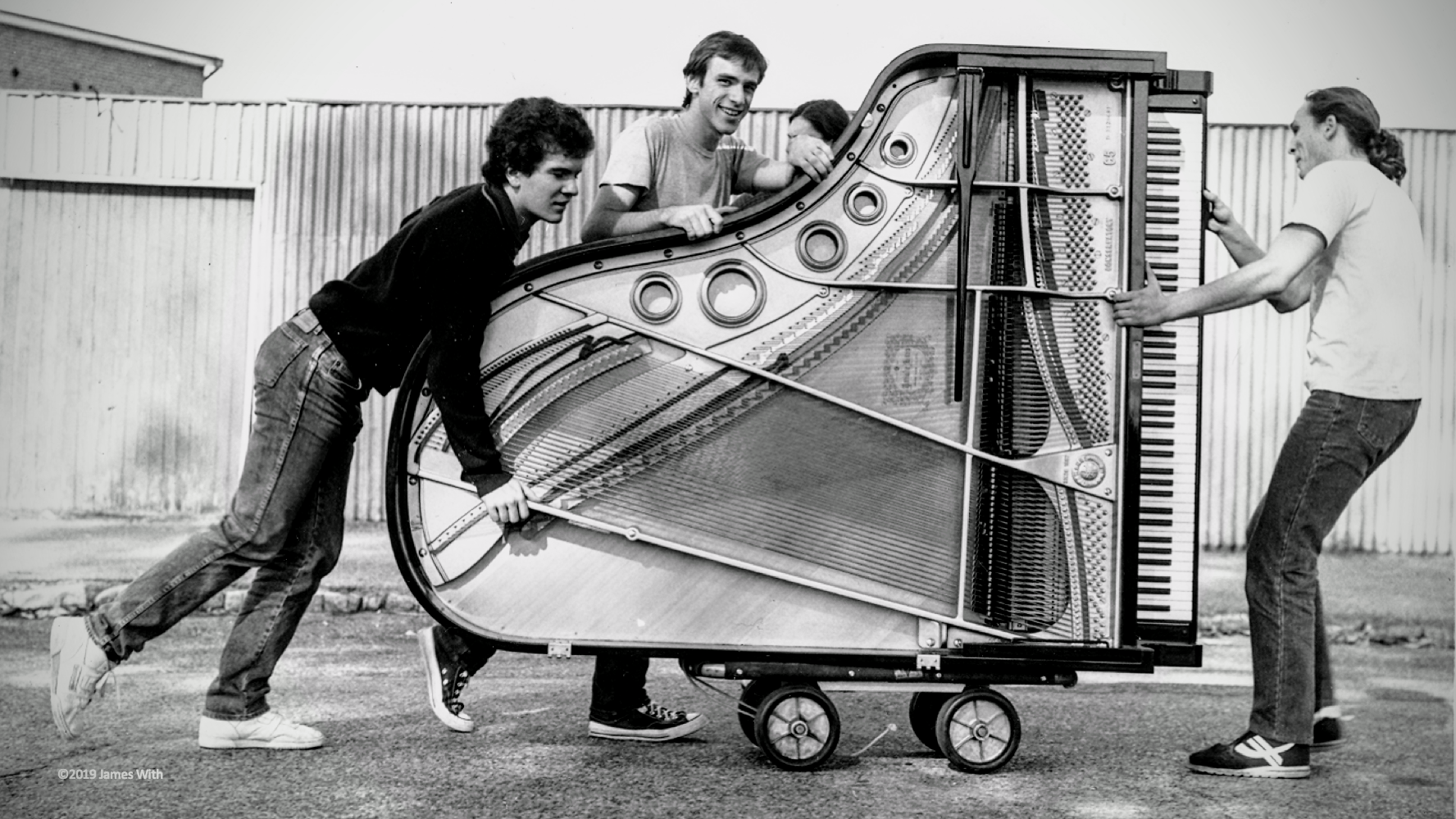 FAQ 1: How do I move a piano?
If you are moving and own a piano (or harpsichord), be careful. Not all movers are willing to take care of moving a piano. If this is the case, you will have to refer to a piano transportation specialist.
Moving a piano: is it possible to do it alone?
A piano is a specific object that requires dexterous and careful handling. Moving companies are specialized and trained to move this type of bulky item.
The piano weighs a minimum of 150 kg and requires two movers to carry it. If your mover agrees to take care of it, make sure that it is perfectly equipped:
– suitable padded covers;
– straps;
– carts;
– sled, rollerblade system.
How do I move a piano?
It is necessary to have adapted equipment to move a piano. To do this:
– The movers start by removing the moving parts carefully; this will reduce the weight.
– Then, they wrap the piano in covers to avoid scratching it.
– Then, they take care to transport it to the truck because this sensitive object has a center of gravity located on the height.
Therefore, its movement is relatively complex, especially on stairs, through the window, or even when passing through a narrow corridor. It will be transported using a strap or a piano plane, or even a freight elevator.
Moving a piano indeed makes the bill expensive!
Owning a piano will weigh heavily on the mover's estimate. A piano is very fragile and bulky, and moving it requires a lot of time and care.
If you want your mover to take care of it, you will have to expect a higher estimate: at least $200 more.
Insuring your piano during the move
If you are moving with a professional, your piano will be insured in case of problems. This is not the case if you are moving alone.
We also advise you to mention this in the declaration of value accompanying the estimate. You will write down the following:
– the brand of the piano ;
– the model;
– its estimate.
This will serve as a basis for compensation in the event of a claim.
Price of moving a piano
If you hire a professional piano transporter, you will need to budget between $180 and $400. Here are the indicative prices for a move to the same city:
– for an upright piano: minimum $180;
– for a quarter-tail: $230-$250;
– for a half-tail: $380-$400.
FAQ 2: What you need to know about the storage box
If your home is not big enough or not yet habitable, if you have given notice to your landlord, or if you have to go abroad for several months, you can opt for the furniture storage box solution.
If you wish, we can put you in touch with one or more professional movers near you.
What is a Traditional storage box or Self Storage?
– Storage in a warehouse in an individual container.
– Warehouse storage in a personal box with free access, also called "self-storage."
What is warehouse storage in an individual container?
You can consider it is some:
– Storage in containers with a volume of 6, 8, or 12 m3.
– Container equipped with a ventilation system that prevents condensation and humidity.
– Safe solution:
◦ Leaded containers.
◦ Possibility to assist in the sealing of the container.
◦ Containers are rigorously listed and stored in the storage facility.
What is warehouse storage in individual boxes with free access?
– Storage allowing regular access to your belongings.
– Storage boxes from 1 to 50 m2 inside accessible premises 24 hours a day, 7 days a week.
– Storage in guarded premises.
– Price according to the surface area of the box occupied (rented per m2).
– Ideal for adding or removing business.
What you need to know about storage boxes for furniture:
– Furniture storage boxes have 24-hour fire and theft surveillance.
The box furniture repository prices depend on the storage system and the volume to be stored. The payment is made in monthly installments.
– The custodian undertakes to return your belongings to you in the state in which they were taken over.
Hope the above helps you out. If you wish to find a professional mover, we can put you in touch with one or more specialists in your area. Please, remember to leave your comments below.