Have you ever experienced the empty suitcase syndrome? It's a bit like writer's block. There it is, opened on your bed, and you don't know what to put in it. No matter how you do it, it's always too much, but something is always missing. We know how it feels, which is why we've come up with some of the most useful packing techniques for an effective suitcase. So, without further ado, let's dive into this blog and learn some of our best tips to pack your stuff effectively for your next trip.
1. Make a packing list
You may have laughed at your super-organized friend for creating checklists for everything, but this one is really helpful. You can find many ready-made lists on the web. Although you'll have to adapt them to your trip, they'll help you think of everything.
Another benefit of the list is that if you make it a few days in advance, you still have time to wash or buy a last-minute item. One of the most important items to take with you is your phone. Make sure you've checked with your service provider about roaming charges. And if you need full access during your trip.
2. Choose the right suitcase
If you're traveling with carry-on luggage, be sure to check your airline's size limits, as not all airlines have the same requirements! If you check your suitcase, there will be a weight limit which will also vary depending on your destination. Choose a larger suitcase instead of overloading it.
This puts a strain on the zippers, and they could break during travel. Handling airport suitcases can be difficult. That's also why you need to wrap fragile items carefully. Use bubble wrap or slip them between clothes for protection. Another reason not to overpack is that you want to save space in case you run a few errands during your trip!
3. Select only the items you will need
Pull out everything you think you'll need from your closet. For a week-long trip, you should end up with one top per day, 2 pairs of pants, 1 skirt or pair of shorts, and anything else you might need: a swimsuit, sweater, gym gear, etc. Try to choose matching colors, so you will be able to play with combinations to always look different.
Selecting a few pairs of shoes to match your outfits will also be easier. If you need to take a bulky coat or shoes with you, try to wear them when you travel, so you don't have to stuff them in the suitcase. The same goes for chargers and adapters for your electronics; it's always best to have them handy.
4. Try wrinkle-free packing
There are several techniques to avoid wrinkles on your clothes: some people fold them neatly, and others roll them, but the best solution is probably to do both. Items such as t-shirts, underwear, and sportswear can easily be rolled, as suits and dress shirts should be neatly folded and placed on top of the suitcase. If you are going on a business trip or to a formal meeting, you need to be well dressed.
Consider using a hard shell suitcase as there will be less pressure on the folded clothes. You can also use a dry cleaning bag between layers. Because of its slippery surface, the clothes will move around a bit, so the wrinkles won't have time to set in. You can find many packing tutorials on YouTube to find the best balance between saving space and avoiding wrinkles.
5. Be organized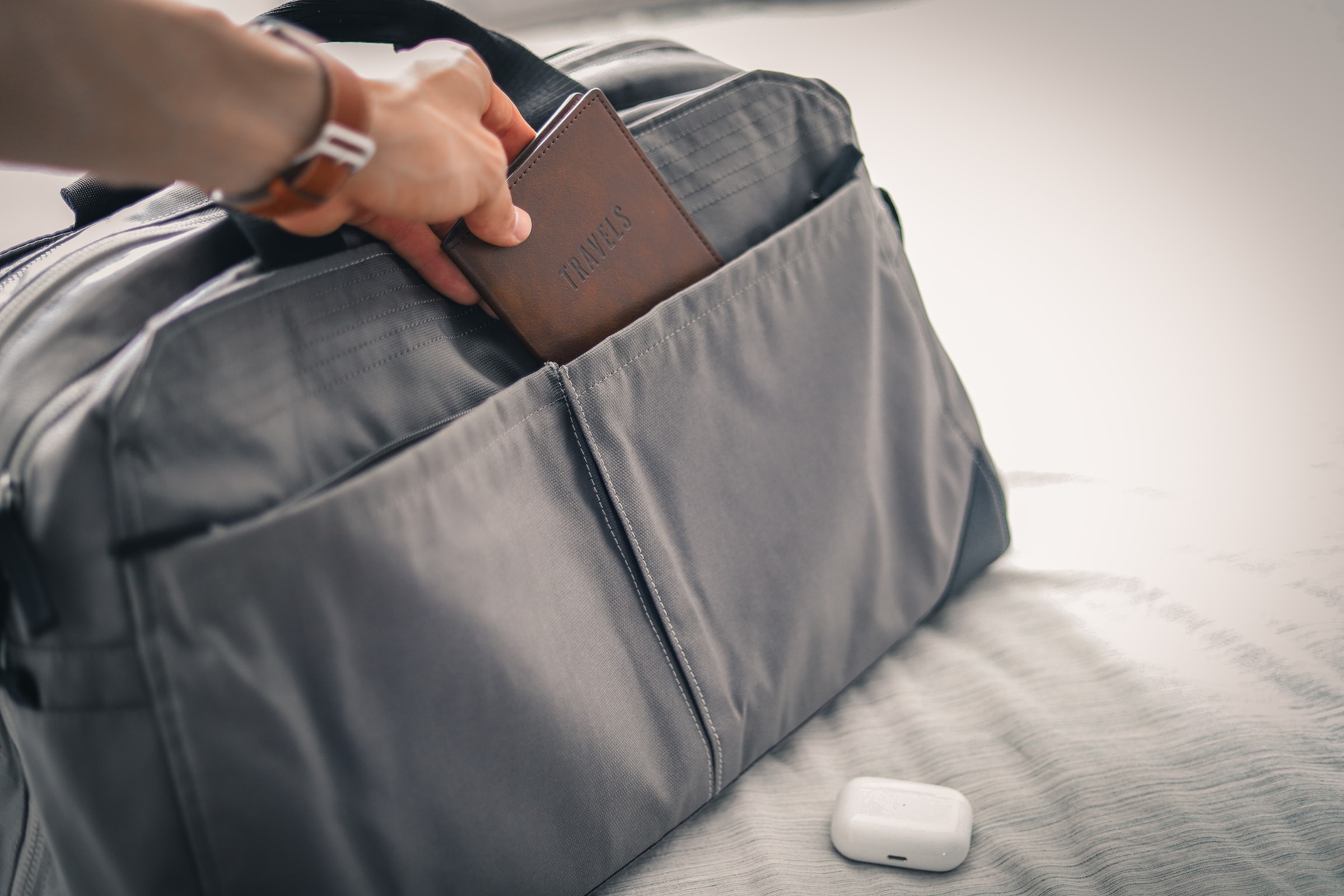 If you're changing locations during your trip, try to organize your suitcase, so you don't have to unpack each time. Put what you'll need on top first and reduce the pile. You can also choose a suitcase with compartments. If you're a seasoned traveler, you know that even if your suitcase is within the size limit, you may have to check if the flight is full or on small planes. Be smart and plan ahead:
Get to the gate early; they usually take bags from the last passengers on board

Put a name and address tag on your carry-on bag

Take a change of underwear and a toothbrush in your handbag; you never know!
In any case, if you have a black suitcase that looks like everyone else's, personalize it! Wrap a colored ribbon or tape around the handle, it will be easier to recognize it, and you will save precious time during baggage claim.
Sound off in the comments section below, and tell us what you want to read next and if you want to read more about packing effectively.