You've found your perfect place! It's all wonderful and exciting until you get to the big day and you realize how hectic and stressful moving out can be. Whether you're moving to college, to a new apartment or to your new dream house, it is still a tiring and stressful process. Read through these 5 tips for moving out with a peaceful mind.
1. A Good Bed
You'll thank yourself on the first day when you are able to sleep on a good and comfortable mattress. Moving out will definitely take time and energy and you might go straight to bed after setting foot in your new home. So make sure you have a good mattress that you can sleep on.
2. A Big Bag
Chances are, you'll be too tired to unpack all your things on the first day itself. But you'll want your essentials within easy access, including a change of clothes and toiletries. Have a bag in which you can carry all these essentials with you and it's also a great way of avoiding your important things to be stolen during a move.
3. Wrap it Up
Your dishware and other breakable objects need maximum protection when you are moving out. The best method to adopt is to wrap the objects in clothing. You may use your own clothing to cover these materials and it helps you save on bubble wrap.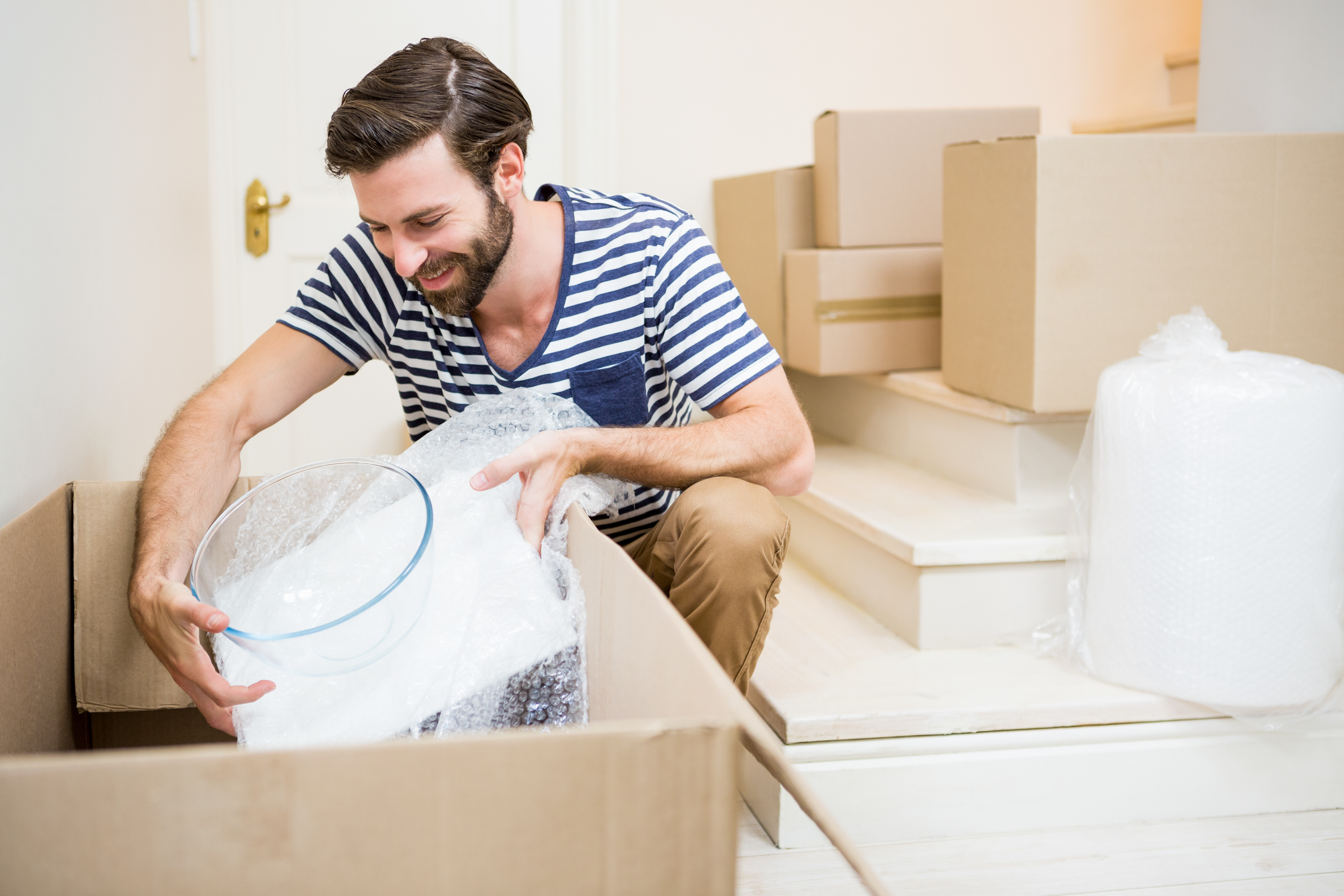 4. Put on Labels
The best practice for you not to get lost during the unpacking is to put all the materials that go into one room into a single box and to label it. For instance, the stuff that needs to go into the kitchen can be labeled "Kitchen; cups and glassware". This allows you to have more order and unpack room by room. Another useful tip is to label on the sides of the boxes, not on the tops as you'll be able to identify the boxes more easily, even when they're stacked.
5. Take a Picture
You're arranging your living room, setting the TV when you've forgotten where the different wires go. If you don't want to end up having any TV on your first day in your new home, take a picture of how your electronics were connected before you unplugged them. This will greatly facilitate your job.
These are just a few of the other many tips that can help you have a peaceful and calm moving out experience.