8 Questions to Ask Yourself When Choosing a Mover
 The price is an essential factor; nevertheless, a lousy mover can cost you a lot of money in the end, and this is despite a low estimate (breakage, delays, theft, etc…). Therefore, we have decided to prepare a list of 8 questions to ask your future potential movers and help you choose one. 
 1. What calculation method is used to determine the amount of the estimate? Is it binding?
 There are several ways to calculate the amount of your estimate. Whether the estimate is based on volume, hourly rate, or distance could be more or less advantageous. Understanding how the quotes you receive are calculated is essential to be able to compare them effectively.
 If you have not yet requested your moving quotes, make sure that requesting a quote does not commit you. No serious company will ask you to pay for a quote.
 In addition, we've also prepared a list of questions to ask yourself to compare moving quotes effectively.
 2. Does the company come and calculate the cubic capacity?
 This is not an obligation, and it is quite possible to use an online volume calculator, for example. Nevertheless, your mover should come to estimate the volume himself. The margin of error and the problems that could arise from this (such as a truck that is too small, for example) is thus significantly reduced.
3. Is packaging provided? Are there any additional costs?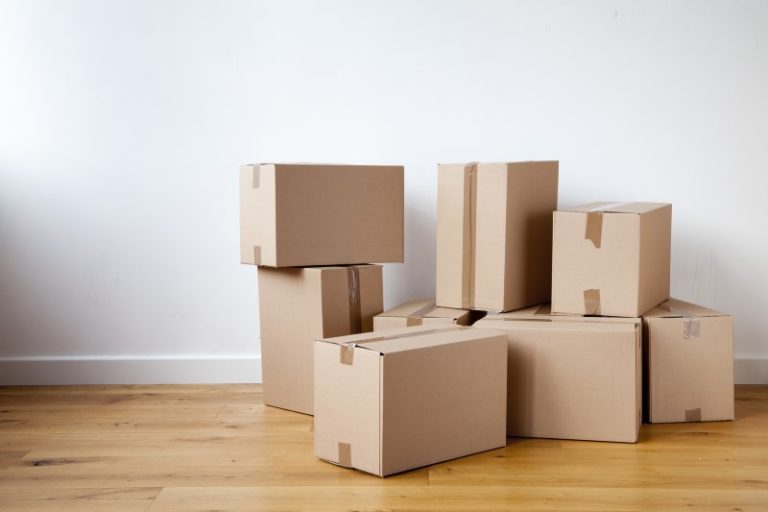 Some companies will provide you with packaging, others may charge you for this service, so it is important to find out beforehand to compare quotes.
 Knowing whether the company offers to take care of the packing is also essential in the case of an international move for which you may need a customs declaration.
 Finally, ask if any additional charges may apply, barring an error such as a cubic capacity calculation problem that could result in an additional charge.
4. What type of insurance does the company offer?
 If the company does not offer insurance, it is a sign that they are not a serious mover, and you can forget about them.
 Also, find out what type of insurance they offer (contractual or damage), what exactly the insurance covers (and what it doesn't), and what the maximums and deductibles are.
5. To which organization does the company belong? What standards are met?
 Some companies may use the reputation of specific certifications to mislead their clients. This is not a guarantee of reliability, but it is usually a good indicator. To learn more about which certifications and standards you can trust, we'll be coming up with a new article on avoiding moving scams in our following publication.
6. How will your goods b
e transported?
 How your goods are transported is essential for several reasons. Depending on the mode of transportation, the delays will be more or less critical. If your goods are transported via multiple modes of transportation, the chances of damage will also be more significant, so prefer direct routes.
 Does the company carry out door-to-door moving? In the case of an international move, you may only be offered a move from one port to another (by the container). This can add a lot to the cost of your international move, but it can also add a lot to the effort you will have to put in.
 7. What are the timelines?
 Different companies have different capabilities, and the time frame may vary significantly from one company to another. Some companies will give you a specific date, while others can only give you an estimate.
 8. How many movers are involved? Are there any subcontractors?
 Often, especially in the case of an international move, movers work with partner companies. This is not a reprehensible practice, but it is better to find out about it. The more intermediaries there are, the more likely it is that your goods will be damaged.
 It is also important to ask the company if it uses subcontractors. It's not uncommon for some companies to subcontract to unskilled workers, so it's best to avoid movers who do. You can also ask to have it written into the contract that the company will not use them.
 Once you have the answers to all these questions, and with the help of mover reviews left by other users, you should be able to make an informed choice about your mover.