How to get rid of clutter? A garage sale is the answer to this question as it makes your move easier. It also helps in earning some extra cash to pay for a moving company or other expensive aspects related to your move. Before actually going through with the garage sale, here are some tips that will help you in planning a successful garage sale.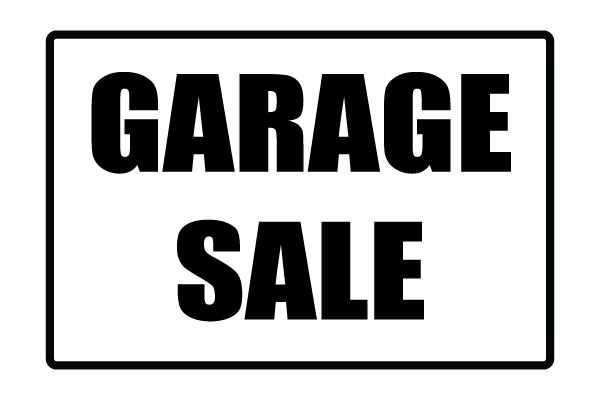 Check with local laws and regulations Prior to setting the date, you should consult the local authorities for a permit to hold a garage sale on your property. If you live in a condo, then ask permission the homeowners' association before.
Pick a date First step is always choosing a date where you will be free. You can either Thursdays, Fridays or weekends to plan. Obviously, it all depends on your schedule!
Make an inventory Carry out an inventory before you place most of your things for sale. Start by noting down all your items you would want to keep and those you want to sell. The inventory helps you in seeing what exactly is going to go and what is going to stay.
Get creative with your advertising Be as creative and witty when it comes to advertising your garage sale! Take advantage of sites like Craiglist, Facebook or Instagram to help you advertise properly and intelligently.
Price items strategically Know that most of your items are second-hand things, so think about that before pricing the items. 30% less than the original price is laudable.
Offer bulk deals As you know pricing helps in gaining attention! So keep offers like bulk deals or discounts on special items as a Plan.
Pets Keep your pets indoors while the garage sale is going on! Dogs may not be accustomed to strangers or maybe people are not dog-friendly, so as not to cause problems in your sales, then it's better to keep your dogs inside.
Have refreshments prepared Most garage sales are held in summers, so have drinks and snacks readied for your 'clients'. If your kids want to be involved, then drinks and snacks can be their department.
Books Books are difficult to sell when it comes to garage sales. Not everyone has the same taste in books. Try selling them per kilos or half of the actual price.
Involve your neighbors Don't hesitate to involve your neighbors, a bigger garage sale attracts more clients.
Early birds If you're skeptic about the sale, then consider mentioning that early birds while be getting discounts or free items to go!
What about leftovers Well, you can always donate them if they don't sell! But don't ever take items for sale in again. Churches, local Goodwill or charity shops are strategic places.