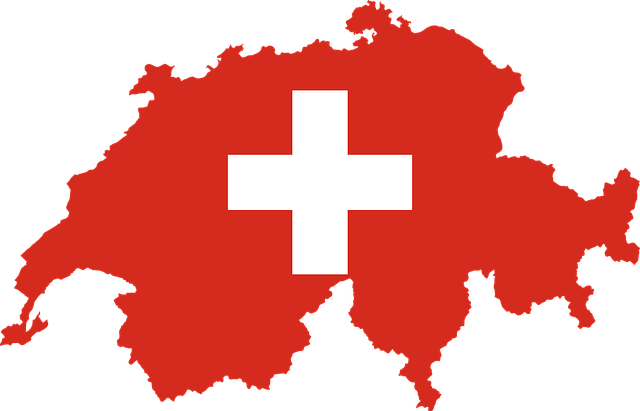 Living in Switzerland
This post follows an article recently published: How to Prepare Your Move to Switzerland? Who wouldn't want to relocate to Switzerland, one of the world's happiest nations with a high standard of living and good salaries? Prepare for your move to this country with spectacular landscapes by learning about the cost of living, renting, culture, geography and climate, Geography and climate.
Cost of living in Switzerland
It is well known that life in Switzerland is much higher than in other parts of Europe. They also enjoy more purchasing power than other nations, especially because salaries in Switzerland are significantly better.
If you want to live in Switzerland, there is a good chance you will also work there, which makes all the difference. With an average household financial wealth of 120,065 USD per capita, Switzerland is one of the richest OECD countries. For instance, the average Swiss salary is 7928 euros, giving the Swiss a purchasing power 45% higher than the average French.
Accommodation in Switzerland
Once you have your work contract, you must start looking for accommodation in Switzerland. Indeed, looking for housing in Switzerland is a real ordeal, which can quickly stress you and spoil your moving experience.
Don't get discouraged! Sirelo gives you some tips to multiply your chances of finding the right apartment for you.
Renting in Switzerland
If you want to rent, you should know that prices are, on average, twice as high as in France. Indeed, depending on the canton, the city, and the area where you want to live, prices are likely to vary.
In high-income towns, rents are, on average, 15% more expensive than elsewhere in Switzerland, while in large cities such as Zurich, Bern or Lausanne, rents are 10% higher. In the countryside, however, you can save up to 20%.
Here is a list of the most important sites to visit when looking for an apartment in Switzerland:
    – homegate.ch
    – immostreet.ch
    – immobilier.ch
If you want to buy a house, the prices per square meter are between 80% and 120% more expensive than in the French market. Therefore, taking this into account, financing in the form of a loan is often essential.
Additional information for your move to Switzerland
Switzerland ranks first in Numbeo's 2016 Quality of Life Index, making it the best country in the world to live in. For comparison, France is 18th in the same ranking. More than a simple quality of life indicator, this ranking reflects a number of Swiss advantages, such as the quality of its educational system, its unique environment, its purchasing power and its tax system.
When you are a French citizen in Switzerland, and you know the French-speaking part of Switzerland, it is sometimes difficult to remember that you are no longer in France. However, just like its geography, Switzerland is a highly multicultural country with multiple influences that are reflected in its four official languages: French, German, Italian and Romansh.
If you wish to live in Switzerland and integrate successfully, it is, therefore, advisable to find out more beforehand. On this page, you will find our advice and information on this subject.
A country of diversity
Switzerland is a country with many facets. Swiss culture is the result of different influences. This is reflected in the country's assertive multilingualism, which divides the Swiss territory into four linguistic zones.
    – French is spoken by 22.6% of the population in French-speaking Switzerland, which covers 4 cantons (Geneva, Jura, Neuchâtel and Vaud).
    – German is spoken by 65% of the population, and German-speaking Switzerland covers 17 cantons (Appenzell Inner-Rhodes, Appenzell Outer-Rhodes, Aargau, Basel-Landschaft, Basel-City, Glarus, Lucerne, Nidwalden, Obwalden, St. Gallen, Schaffhausen, Solothurn, Schwyz, Thurgau, Uri, Zug and Zurich).
    – Italian is spoken by 8.3% of the population, mainly in the southern canton of Ticino.
    – Romansh is spoken by 0.5% of the population, mainly in the canton of Grisons.
This makes it difficult to speak of a Swiss cultural identity; the Swiss national culture today covers a multitude of regional cultures. The canton you choose will significantly influence your Swiss experience.
Geography and climate
Surrounded by Germany, France, Italy, Austria and Liechtenstein, Switzerland offers many different landscapes. From snow-capped mountains to waterfalls to vineyards and ski resorts. There are three main natural regions: the Swiss Alps, the hilly Swiss plateau and the Swiss Jura.
The Swiss climate is said to be transitional in that it results from the influence of different climates without one being predominant. This is due to the Swiss relief, on which the climate is mainly dependent. The country is on the northern and southern slopes of the Alps, which form a climatic barrier of over 200 kilometres at an altitude of 2,500 meters, giving them a moderating role on temperatures. In the north, the oceanic influence is refreshing in summer and warming in winter. In the south, the Mediterranean influence predominates. There can therefore be significant differences between the two regions.
Generally speaking, in winter, snowfalls are common. Average temperatures are between -2°C and -7°C. In spring and autumn, they vary between 8°C and 15°C. In summer, the average temperature varies between 18°C and 28°C. Please note that depending on the altitude where you are, the temperatures are likely to vary greatly.
Cultural differences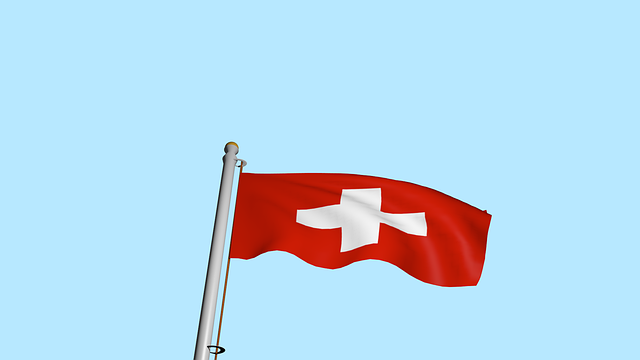 Whether you live in French, German or Italian-speaking Switzerland, you will find many differences from other European countries. Knowing them and acting accordingly will help you integrate more easily and avoid appearing arrogant. Discover below an anthology of Franco-Swiss differences that we have concocted for you:
    – Originally, the whole of Switzerland was German-speaking, and even today, the Germanic influence is perceptible in many areas of Swiss life. This is particularly true regarding discipline and punctuality, important Swiss values. For example, the Swiss are scrupulously respectful of the rules of public life and civility and systematically stop at crosswalks.
    – Switzerland is also a country of consensus and neutrality; contrary to France, where it is normal to defend one's opinion, the Swiss are concerned with the collective before thinking on an individual level. This is mainly observed in the work environment.
    – The Swiss are naturally reserved and do not appreciate superficiality, so don't expect warm hugs if you don't know the person well.
    – Ecology is an important consideration in Switzerland, so don't be surprised if someone makes a remark about your water consumption, for example. Getting around by bike is also extremely popular.
    – Swiss French is slightly different from French. In addition to the accent, many other words are unknown in France. For example, the words déjeuner, diner and souper refer to breakfast, lunch and dinner, respectively.
    – Finally, you will notice many small differences in the course of your daily life: different names for medicines, closing times of stores, QWERTZ computer keyboards, washing machine in the basement of the building etc…
Gastronomy
Like Switzerland itself, Swiss gastronomy is very varied depending on the region. It is nevertheless typically peasant and robust, made of seasonal ingredients. The country enjoys a wide reputation for its traditional cheese-based meals such as raclette or fondue. It is also the birthplace of milk chocolate, and the Swiss remain the world's leading consumers of chocolate. Finally, Switzerland has a strong wine tradition and, in 2016, produced 658 AOC wines. Among the main Swiss wines, the best known are the wines of Valais, mainly white. 
Housing
The Swiss housing market has been stable for years, although a slight increase has been observed recently. On average, rents and prices per square meter are 50% more expensive than in France.
Nevertheless, it is important to keep in mind that housing prices in Switzerland can vary greatly from one city or region to another. Rents in Bern, for example, are 40% cheaper on average than in Geneva. Generally speaking, rental prices are higher in the communities where incomes are highest. In the countryside, on the other hand, prices drop by an average of 20%.
Read more: What to Do When Arriving in Switzerland?