Question 1. How to Recover Free Moving Boxes for Your Move
Question 2. Is a Change After Signing the Estimate With Your Mover Possible?
Question 1. How to Recover Free Moving Boxes for Your Move
– Step 1: Where to find free boxes for your move?
– Step 2: How to proceed to get free boxes?
Why pay for moving boxes when you can get them for free! Where to find moving boxes and how to get them? This post gives you all the essential advice on your move.
Let's begin…
Step 1: Where to find free moving boxes for your move?
There are various places where you can get boxes for free:
– supermarkets;
– DIY stores;
– waste disposal sites;
– shops;
– fast-food restaurants.
Good to know: Always approach people with a smile when you are looking for something for free.
Step 2: How do I get free cardboard boxes?
In supermarkets and do-it-yourself stores
– Please contact the after-sales service;
– Or speak directly to a department manager.
– You will probably have to come back to pick up the boxes at the date and time you are told, probably early in the morning or late at night.
Good to know: consider approaching the big sports brands, which have many large boxes.
For small businesses
– Ask nicely for a few boxes that the shopkeeper may not use.
– The approach will be easier if you are already a good customer of the shop.
For fast-food restaurants
– You can call and ask the question directly.
– They can put a few boxes aside for you for a few hours or even a few days maximum while waiting for you to come and pick them up.
Good to know: take the boxes with the least amount of bending possible, but be aware that you will have to reinforce them with tape for your move to prevent them from collapsing.
Question 2. Is a Change After Signing the Estimate With Your Mover Possible?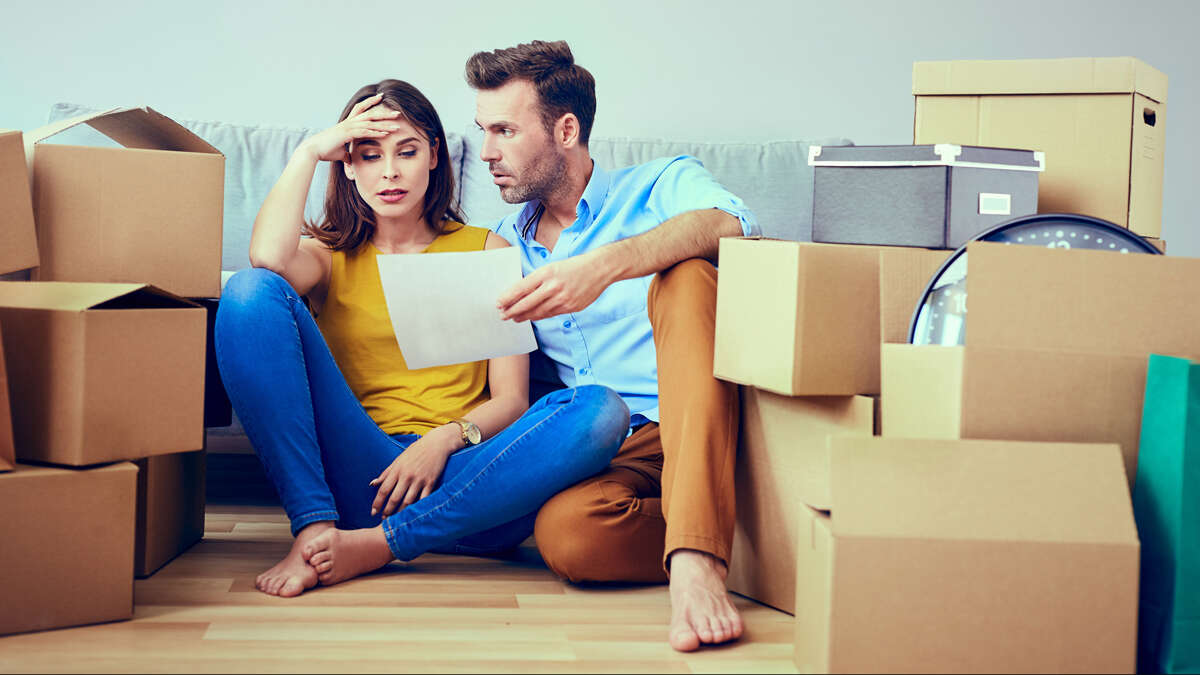 Let's now continue with the 2nd most popular FAQ.
You have agreed with the moving company, and you have signed an estimate. But the company contacts you and tells you that it is increasing the price of your move.
Does it have the right to do so? And what can you do to defend yourself?
Moving estimate: the final price
The estimate established between you and your mover becomes a moving contract once signed. It serves as proof in case of dispute:
– The estimate includes all the characteristics concerning the price that you contractually commit to paying the professionals for their services:
◦ in principle, the estimate mentions the amount to be paid before and after-tax;
◦ once the estimate is signed, this price is firm and final.
– It also constitutes all that concerns the execution of the professionals:
◦ they commit themselves in return to perform the service you desire;
◦ the company must respect the sum that you had agreed;
◦ the deadlines must also be respected.
Please note: before signing the final moving contract, companies must provide the customer with a free estimate.
Exceptional cases where the amount can be modified
The mover is authorized to modify the price of his service in 2 specific cases:
1. If you have made an error of evaluation:
◦ you omitted to mention or show a room in your current home during the technical visit (cellar, outbuildings, etc.);
◦ this fact is effective, whether the technical visit took place remotely or not.
2. If you have requested a modification of the terms of the contract authorizing this change:
◦ this is generally the authorization of a revision clause;
◦ it proves very useful if you signed the estimate well in advance of the move, and some changes have taken place in the meantime.
Please note: remember to keep all documents exchanged between you and your mover to avoid any misunderstandings.
Hope this post helps you out! This blog provides you with essential information to get an idea of what to expect with a move. Please, leave us a message in the section below if you would like to read on some specific topic related to a move.