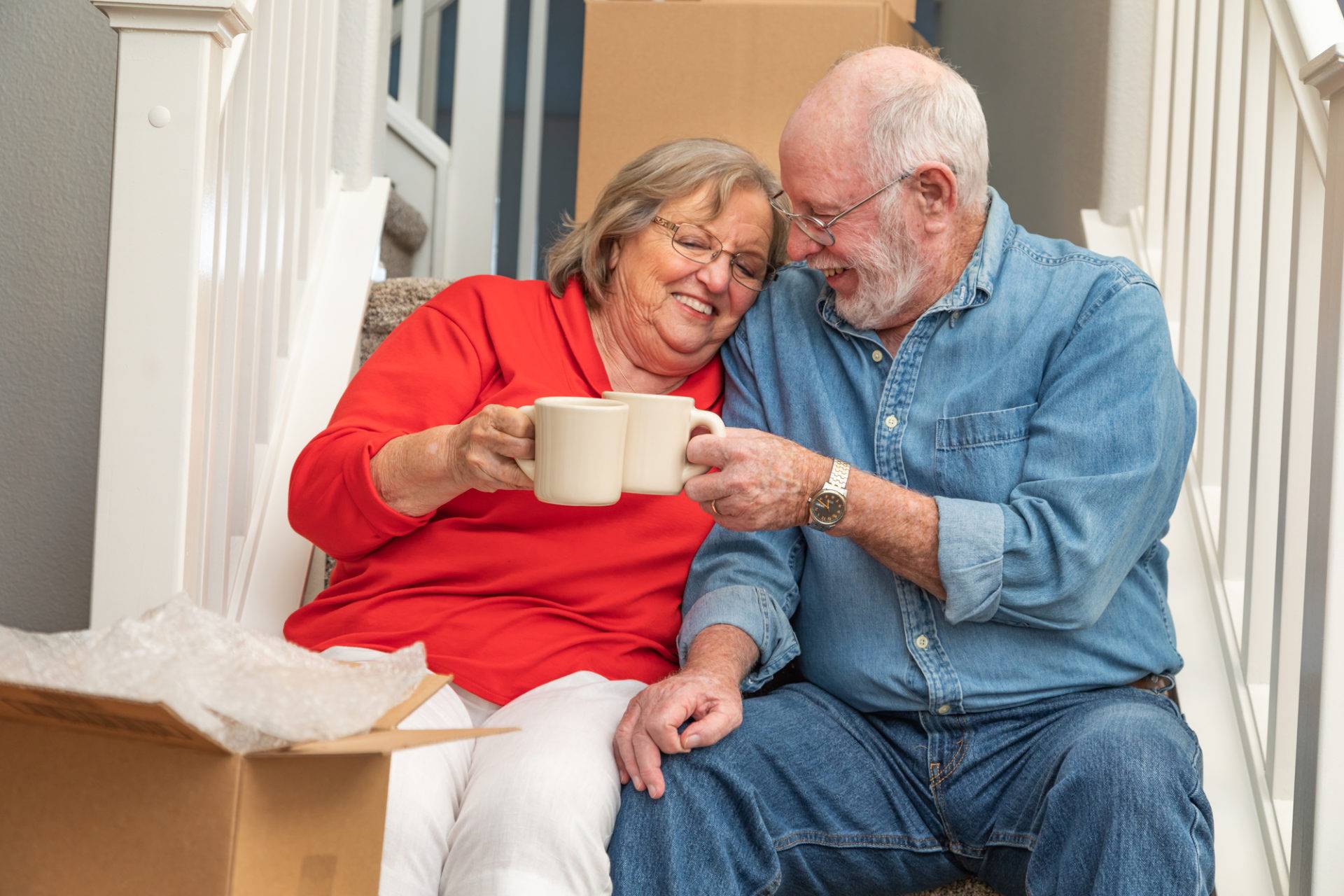 It's perfectly doable to declutter, pack, move and unpack when you are still very young, fit and healthy. But, things are different when you've reached the retirement phase.
Perhaps, you've attained a point in life when you want a change and want a new home, but when you are a senior citizen, moving becomes more difficult and stressful than it already is. However, if you are dead set on moving, here are some tips and tricks I've compiled for you.
Did You Make the Right Decision?
I don't know the reason why you are moving into a new house, but you need to be sure that you are making the right decision because moving at this age will not be easy at all.
So, first of all, think about why you want to move? Is it because it's exhausting to walk from one end of the house to the other and so you want to move into a smaller house? Or, is it because you want to move closer to your friends and children?
Well, in the Indian society I live in, parents are considered as next to God and so children are meant to look after their aging parents. However, one of my cousins failed to carry out her duty and was so much engrossed in her personal life that she considered it a burden to keep her old parents with her. The clash between parent and child caused too much stress in the house and the situation came at such that they could no longer live together. It was not an easy decision for my old uncle and aunt, but the cold attitude of my cousin forced them to move into a new house. Unfortunately, when my old uncle was unpacking into his new home, he tripped on the corner of an area rug and fell hard on the floor; his glasses shattered on impact and his face and head took a nasty hit.
That's just to tell you that if you are moving because of the attitude of your children, then maybe you should think again or sit and talk with them before taking such an important decision.
Hire Experts
Whether you have or don't have the support and help of your loved ones during this moving process, it is important to seek professional help.
Maybe if you were still young, like in your mid-twenties or thirties, you would have been able to plan, prepare, organize, pack and unpack everything on your own. But, once you hit that old phase, things are no more the same and your greatest strength might have been turned into your biggest weakness. This is why I suggest investing in companies that specialize in relocation.
Hire an expert before the move: Once you are set on your moving decision, it'll become critical to get the advice of an outside expert. So, check out customer reviews and get the best moving professionals who will plan your moving from A to Z. Their moving planner will include checklists, reminders and all kinds of tips and tricks that will help in planning, organizing and customizing your moving plan with ease.
Expert help even after the move: It's not common, but if you search thoroughly, you'll find moving companies that offer after-move services like unpacking, cleaning, designing and so on.
Find relocation companies that focus on the elderly: You may want to hire a company that can understand your age and thus provides the best service to make the moving process a less stressful one. In fact, the National Association of Senior Move Managers hires people who have expertise in the fields of social work, health care, project management, elderly care, gerontology and psychology.
Try to Involve Your Family and Friends
Personally, everyone in my family will get used to moving in their own way; no help asked and no help given. As simple as that!
However, at this age, you might have trouble decluttering all the living spaces and packing all your belongings. And, if you think your children would have no interest in helping you (or if you don't find any interest in asking them), how about enlisting the help of your grandchildren (if they are big enough to help you that is), your neighbors or your friends?