Remember those times when you used to attend housewarming parties for all those people whom you left behind, well it is normal to move on to another state or city! After all the moving in shenanigans and once you have settled down in your new home, it is now time to get to know people living in your community. One of the most effective and reliable ways of getting to know them is by throwing a housewarming party. Enough of the cliches that moving is hard, expensive, or stressful! You don't want any negative definitions of moving, so let's focus on the positive and by that I mean the other word that starts with P – Party! Throwing a housewarming party is the way for you to connect with your new neighborhood and colleagues. It is the perfect time to create memories in your new space and friends.
If you are planning to throw a housewarming and you don't know how to do it like normal people, it's okay, I am here to help. So, here are some tips I've jotted down to make your party a memorable and fun one!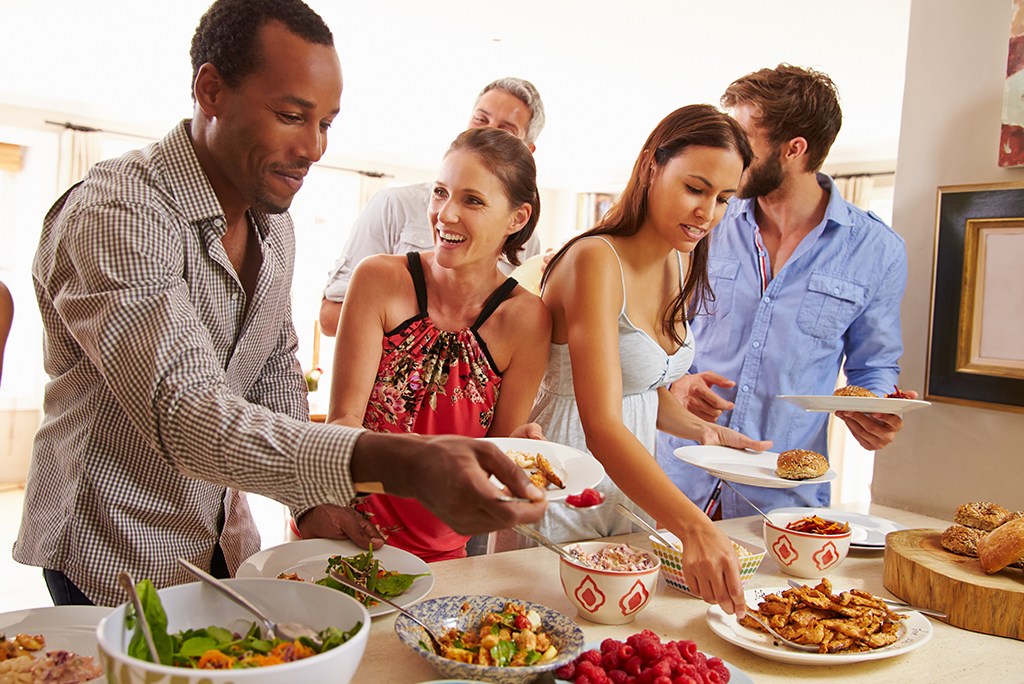 Prepare the house – After moving in and having the party, do make sure that the everything in the house is set according to your taste. I'm sure you don't want your guests to be greeted by undone boxes! Create your space where you are comfortable and where you can entertain your guests.
Plan it ahead – Set a date and provide at least two weeks' notice with an RSVP date. It will be easier for you to make a seating plan then.
Invite the right people – To make sure that your first party in the new place is a hit, invite the right people with whom you feel at ease. If you haven't met anyone yet, then extend your invite for them to bring a partner or friend along. Remember always – quality over quantity!
Let your neighbors know or invite them – A crucial step in the party planning process is letting your neighbors know. You can offer them a little gift, like chocolates or homemade cookies to make up for the disturbance in advance. Well, if you want, then do invite them to be part of your gathering! The best way to start off a new relationship with your neighbors is to show them that you respect the building and the people in it. Let them know that they can come and knock if the party gets too loud. Or better, you can just invite them for a drink!
Party-proof your house/apartment – On the day of the event, get your apartment or house ready for the party. Start by putting away any dangerous or fragile objects and create a few different spots where people can sit and talk. Make sure that there is an area for dancing and set up a drinks table with everything you or your guests might need. If you happen to have pets, then put them in a secluded room with their food, water, bed, and litter box so that they don't have to face the stress of the party. Decorate if you want to make your dwelling a bit more cozy!
Use the yard or patio – If you happen to have a yard or patio, then use it to entertain your guests. Plan to light up the space with candles or fairy lights or even a wood fire to create a more interesting ambiance.
Keep the food simple and practical – You do not want to serve your guests a fine dining experience the first time they come to your place. So it is better to opt for something that is simple and easy to eat! You can also try for a potluck or have people bring things for a BBQ. For small appetizers, chips, hot dogs, and sandwiches, you can eat standing up without plates and cutlery. Avoid having too many things as you will need to heat all of them again and it will be time-consuming.
Prepare games and activities – To create a warm and welcoming vibe, plan for games and activities. Give a funny tour of your new digs or have your guests go on a treasure hunt or set up a karaoke machine or a photo booth.
Go for a theme party – If you prefer parties with a bit of twist, then have a theme party! Make sure the decoration do not cost a lot, go for something that will set the mood. You can go for a beach party, garden party, a series themed party or just use your imagination and have fun!
Make a playlist – Weeks before your party, do ask your friends and acquaintances to send out suggestions and playlists so that you can create an ambiance. Make a couple of playlists for different parts of the evening: one for dancing, one for background music while you eat, one for philosophical discussions and one for the wood fire atmosphere.
Be sure that everyone gets home safe – Make sure everyone has a safe way to get home by listing down the numbers for taxi companies and designated driver services. Some of your guests might also be willing to volunteer as designated drivers. If you have enough space, then you can set up a room or sofa or even a mattress for friends who might need to spend the night. If you don't have any sleeping arrangements, then tell your guests to bring their sleeping bags, tents to sleep outside if the weather is nice and warm. You can send them off after a big breakfast.
Check your tenant insurance – Before moving in, do check with the landlord if they offer renter's insurance. This will help during the housewarming party if something might happen like someone falling or damaging a neighbor's property. Landlord's insurance and tenant insurance are different.
Once the party's wrapped up, write out some personal thank-you notes and drop them around your neighbors.