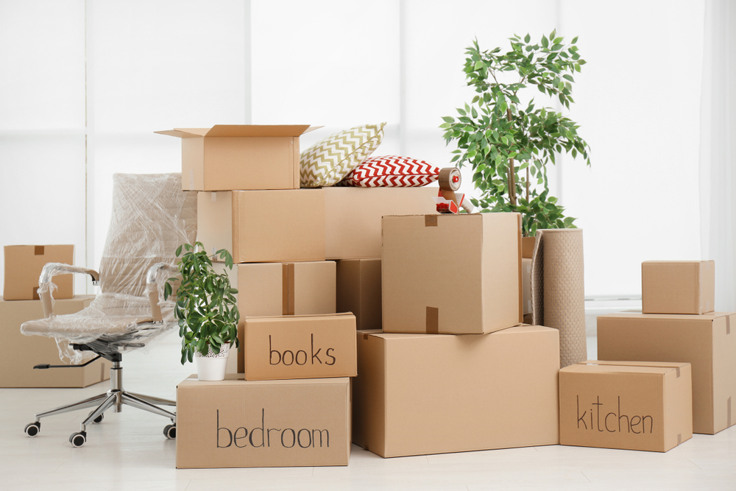 Do you need to move because of a job change or any other reason? This article offers you some guidelines regarding the procedures to follow.
Notify the Hierarchical Organizations
Whether you are a company or an individual, first inform all the competent organizations such as
– the chief of the district;
– the chief of the town hall and the members of the communal council;
– the owner of the apartment if you are a tenant or roommate;
– the employment center for other reasons;
– the tax and insurance center in your department
– the social security center;
– the bank and all the suppliers of your daily needs (Internet and energy suppliers)
To respect your department's internal regulations, information communication should be done as soon as possible (at least one month to two weeks before the move).
Contact a Qualified Carrier
To ensure a successful move, use a qualified mover. They use functional vehicles that are adapted to your needs. Moreover, they usually have a dynamic and professional team that guarantees the success of your moving project. With their packing material and their specific furniture storage facilities, you will also have no worries about the safety of your belongings.
So, choose a licensed moving company.
Update the Files Related to Your Move
Before the move, remember to update all records that contain your personal and business information, including
– Vehicle registration certificate;
– records for national services;
– National ID card;
– Driver's license;
– Election card;
– Passport;
– Health and car insurance card;
Your new address must be included in all updated formalities.
Declare Your Change of Address
After moving, notify the various competent organizations of your new address. This should be done as soon as possible so that they can share important information with you if needed.
Create a Pleasant Relationship With Your New Neighbors
Creating a good relationship with the new neighbors is necessary. So, once you have settled in, don't hesitate to organize a small event to inform them of your arrival. This way, your neighbors can get to know you better.
Personalize Your New Apartment
If the new space is dedicated to offices, insert some decorative aspects that mark your activities (photographs, signs, attractive illustrations, etc.)
For an apartment for residential use, decorate it according to your tastes and needs. To do this:
– use charming furniture and storage that gives comfort ;
– Opt for indoor plants to ensure air purification;
– Use simple textiles to decorate partitions and furniture;
– personalize your garage with impressive enamels;
In a few words, moving is sometimes tricky, so follow the above procedures carefully. If you have any concerns, don't hesitate to ask for help from professionals to ensure a smooth move in the best conditions.