Summary
– What types of moving packages?
– Moving packages: additional and complementary services
– What services are excluded during a move?
The estimation of the moving volume helps you to choose the moving formula adapted to your needs and expectations according to your wishes:
– To take part at your expense, such as preparing the boxes, packing the precious or fragile objects, disassembling the furniture, etc. It is also essential to consider the time you will be able to devote to your move.
– You prefer a "turnkey" move organized by a professional for more comfort.
If you wish, we can put you in touch with one or more moving professionals near you. They will draw up a free estimate for you.

What kind of moving package?
Therefore, and according to your priorities and your budget, several formulas are available to you. Depending on the moving companies, the formulas are similar, but their names may vary:
– Economic or minimum formula is attractive because it allows you to move at a reasonable price.
– Standard or classic formula, which is the most common.
– Turnkey" formula or comfort: the movers carry out the entire move.
Depending on the formula chosen, the move's price depends more on the not-so-negligible labor cost and your more or less critical collaboration in the activity.
In all cases, the professional has specific equipment adapted to your move: protective blankets, moving boxes, freight elevators…

The minimum" or "economic" moving formula
It is the ideal solution for a limited budget.
What you need to do yourself:
– Pack and unpack all the boxes knowing that the company provides you with the necessary material such as cartons, adhesive, etc.
– Disassemble and reassemble all the furniture.
Taken care of by the mover:
– Loading, transportation, and unloading of furniture only.
– Packing and protecting the furniture (with the use of the blanket, covers, etc…).
– Blocking, stowing, and transportation in a padded van.
– Installation of the furniture.
Standard" or "classic" moving formula
This is the most common and most used formula. It allows for a better quality/price ratio.
What you have to do yourself:
– packing and unpacking in boxes of so-called "non-fragile" objects such as clothes, small knick-knacks, books, household linen, toys, etc.
Activities that are taken care of by the mover:
– Dismantling and assembly of the furniture.
– Packing and unpacking of precious or fragile objects.
– Packing and unpacking of clothes on hangers (closet).
– Packing and unpacking of computer equipment, household appliances, and household goods.
– Protection of furniture under blankets and bedding under plastic covers.
– Handling loading, unloading, and placing of furniture.
Turnkey" or "comfort" moving formula
It is the most expensive but most comfortable solution. Forget the chore of packing boxes; the mover takes care of everything! All you have to do is take care of the additional or complementary services or even excluded services.
Moving packages: additional and complementary services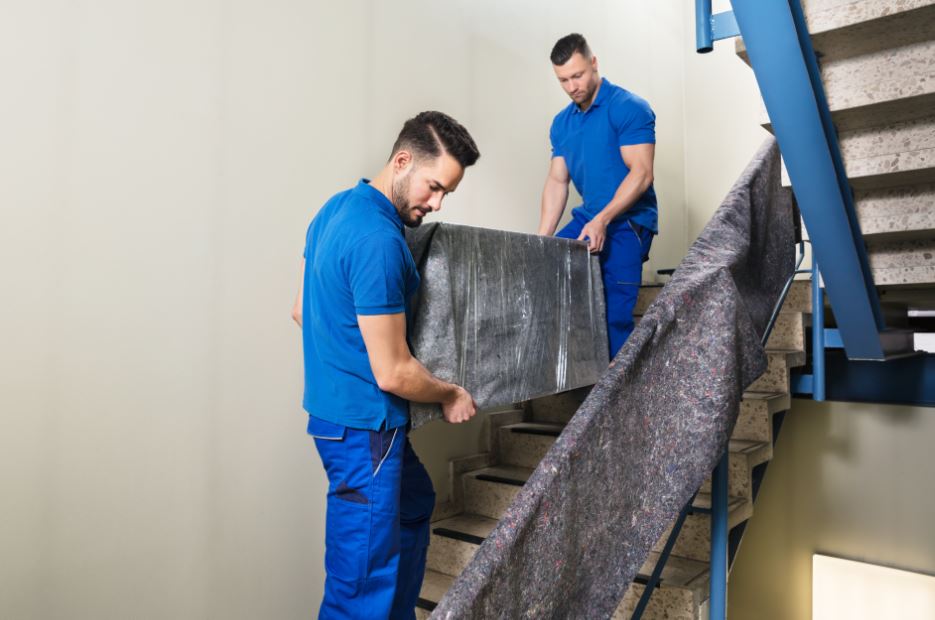 During the technical visit and the estimate's preparation, it is essential to have the cost and details of your move specified.
As a general rule, movers do not take charge of objects attached to walls and ceilings. However, some companies can offer you additional services such as:
– the removal and installation of built-in kitchens, glass, chandeliers, curtain rods, and the unplugging of household appliances;
– home cleaning.
What services are excluded during a move?
Under no circumstances will the removal professionals take care of these services:
– the loading of people;
– the removal of pets;
– dangerous or explosive materials.
Hope this post helps you to decide which package is most convenient for you. Do not hesitate to ask for more information in the comment section below. We can also refer you to a professional in your region, should you need one.