Anticipating your move means thinking and working on this project to make it fully operational when the day comes.
A move is an important event, a source of stress, not necessarily exciting. It is tempting to neglect certain things and risk malfunctions if you do not prepare yourself sufficiently in advance.
To avoid any bad surprise, here are the main steps you should take to prepare for a move.
Clean up Your Business
A move is a time to sort and throw away or give away everything that is no longer necessary.
– Sort out What Is Heavy and What Is Fragile
Valuable and fragile items will be set aside for protection.
– Sort Your Documents
It is a matter of retrieving the family record book, marriage contract, health and vaccination booklet, property title, insurance contract, invoices, and other relevant documents by keeping them in a separate file that you will keep handy.
– Sort out What You're Going to Keep and What You're Going to Get Rid Of
You can donate items that you do not wish to take with you to social agencies that can schedule a free home collection.
For the bulky ones, there are municipal services that take care of picking up one day a week your bulky items (defective or old household appliances, broken furniture, etc.) or you have the waste collection points at your disposal in the cities to dispose of your items according to their nature.
Store Your Belongings
You may be moving to occupy a much smaller area than the one you are leaving, so you may have to store things until you can get rid of them or find a place for them in your future home.
For this purpose, there are furniture repositories that will allow you to store your belongings.
In general, it is necessary to provide a packaging of the objects that will withstand the weather because it is not a question of transporting them from one point to another but of leaving them stored in a place chosen for this purpose.
Get Your Equipment to Move – Prepare Your Moving Boxes
All moves involve packing your belongings and storing them in boxes.
– Collect boxes: If you are moving without the help of a professional, you can buy boxes on the Internet through specialized sites. Advise: Do not take boxes that are too large and difficult to carry. The easy-to-handle boxes have a size of approximately 55 × 35 × 30 cm.
Tip: Do not collect cartons from retailers as you will not be able to decide on their size, and they may be damaged and not very strong.
Good to know: If you hire a professional mover, it is the mover who will offer you his boxes, and this will be part of his service.
– Prepare the necessary supplies to pack and mark your boxes: You will need bubble wrap, tape, cutters, labels, etc.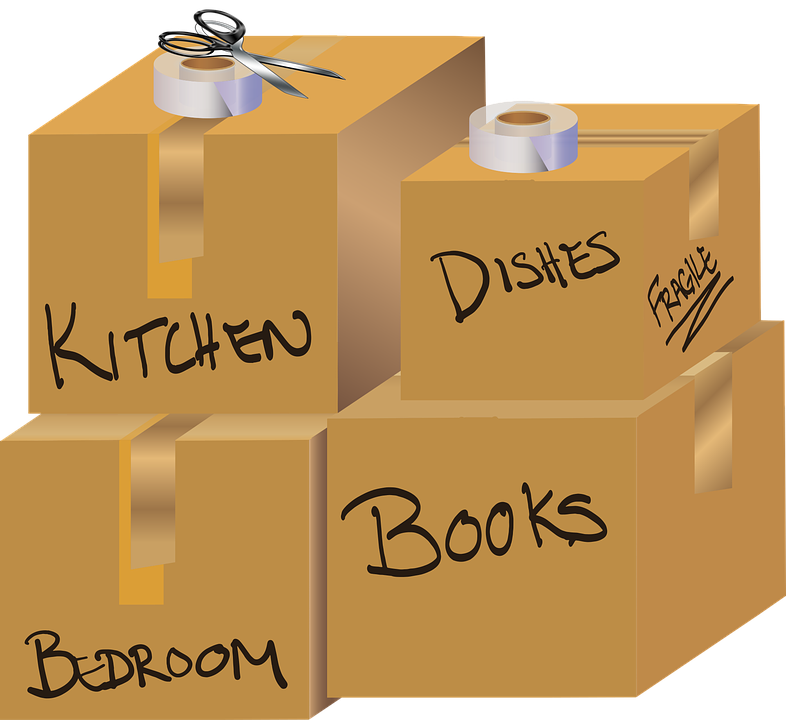 – Organize your boxes: before packing, you must plan markings to make it easier to move in. You can number the cardboard and indicate its contents on a notebook, or stick colored labels according to the destination of the rooms (red for the kitchen, blue for the living room, etc.), the aim being to find your belongings quickly and make your move easier. The tracking also allows you to know how many boxes you have for each part (so if it is a professional who makes a move you will know if there are any losses or not).
Important: It is also a good idea to mark "fragile" on boxes containing objects that break easily and to use an arrow to indicate the opening side of the box.
Advice: if you move without using a professional service provider, remember to bring a hand trolley to transport the boxes from your house to the moving truck.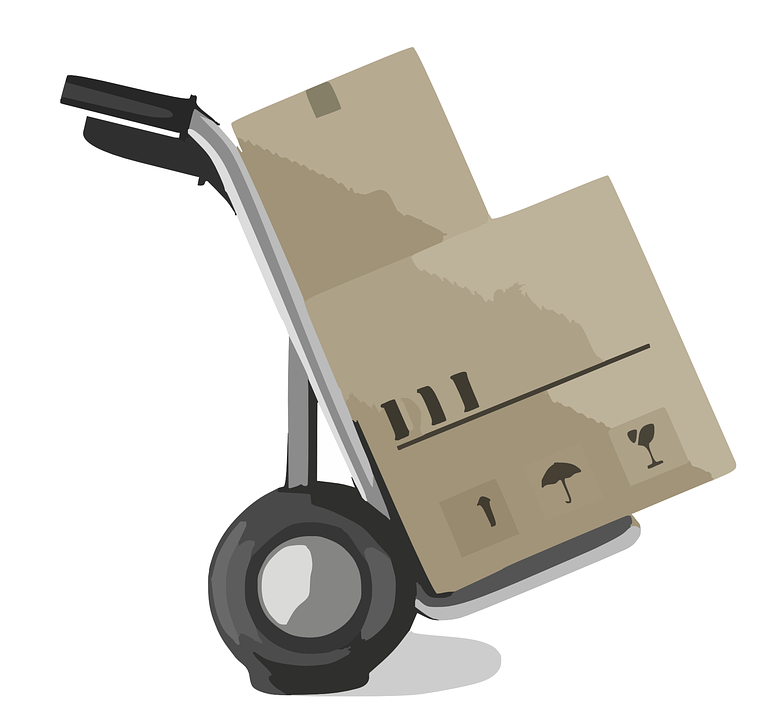 Estimate the Volume of the Boxes
The estimate of the volume to be moved is vital because it will determine the size of the moving truck and the price of the move if you hire a professional.
It is necessary to make an inventory of what each room in your home contains as furniture (table, cupboard, chairs, sofa, etc.) and to estimate its number of boxes.
Check Your Home Insurance and See If You Are Covered for the Move
You should check if you are covered for loss of property. Typically, no coverage is provided in multi-risk home insurance policies for the loss of objects during a move that you make yourself.
Only the movers' insurance will cover the costs, but you must deal with a professional one. If you move alone, you will not be covered.
Indeed, professional service providers are responsible for the loss and damage of the objects they transport and will have to compensate you if there are any damages or if the moving truck is stolen or destroyed.
Important: it will be necessary to check the clauses that you will sign when you enter into a contract with a professional mover. The compensation will depend on the value of the objects contained in the truck and will be mentioned in the agreement.
Check If You Are Covered for the Vehicle Used for the Move
On the other hand, there may be an optional "moving" coverage in multi-risk home policies that covers you in the event of breakdowns, road accidents, or fire in the vehicle used for the move.
Towing, reimbursement of breakdown assistance, accommodation in the event of breakdown and delay or replacement of a vehicle may be compensated.
Moving is always a great event for the whole family. It is best to prepare your move carefully to get away with it properly and avoid worries. Hope the above tips will help you plan your move. Good luck with it!