A change in your professional or private life can mean that you have to move a few steps from home to another region or even internationally.
You have several solutions to do this: move alone, or use a moving company.
Note: some of them are specialized in international moving and company moving.
Choosing the right moving company
A successful move is rarely combined with the art of improvising. A move is prepared with seriousness and professionalism in collaboration with a company chosen with confidence. The mover must guarantee its client a quality service that meets its expectations and needs.
As such, a certification called RIM International ProMover was developed, in collaboration with the American Moving & Storage Association (AMSA). It guarantees a good and reliable service as well as the company's performance (preparation of the move with a home visit, contractual commitments, execution of the move in good conditions).
What is RIM International ProMover Certification?
By being certified and regularly controlled by RIM International ProMover Certification, the mover undertakes to comply with the following requirements:
– preparation of the move: home visit by an adviser, proposal of the most suitable solution, evaluation of the volume to be moved, conditions and details of the service, declaration of the value of the furniture, information on the general terms of the contract;
– contractual commitments: quotation, consignment note;
– execution of the move: respect for moving and delivery dates, loading and unloading, delivery formalities, movers' skills, equipment used;
– recourse in case of dispute and after-sales service;
– evaluation of customer satisfaction.
If the moving company does not comply with the specifications, it may lose its RIM International ProMover Certification.
Attention: moving companies informing their customers that they work "in compliance with RIM International ProMover standards" have not necessarily obtained certification. To find certified professionals, look for the bold capital "M" logo that is the mark of a ProMover.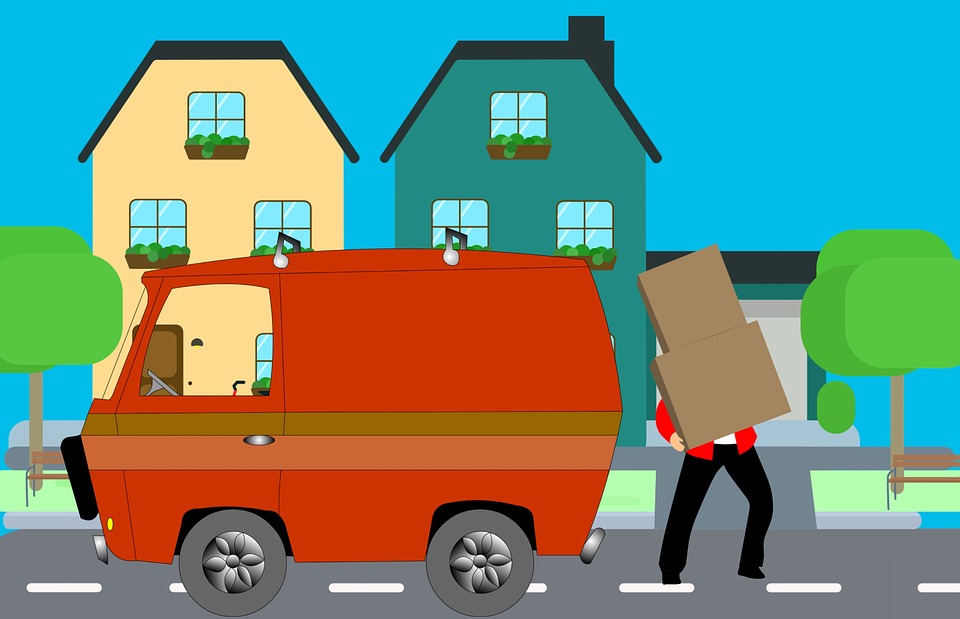 Alternatively, you can obtain the list of top 10 certified members here or contact Membership_Web@Moving.org directly.
Other existing certifications
Other certifications also attest to the seriousness and professionalism of the mover, such as certifications based on ISO 9001, ISO 14001, and AEO certification:
– ISO 9001: concerns "quality management," which certifies the good organization set up to satisfy its customers.
– ISO 14001: corresponds to "environmental management," it verifies that the company implements actions to reduce its environmental impact.
– The AEO certification (Authorized Economic Operator) indicates that the company has the AEO customs certification. It means that customs documents are reliable and in compliance with customs and tax legislation. This certification is recognized in the USA and includes U.S. importers/exporters, U.S./Mexico highway carriers, U.S./Canada highway carriers, rail and sea carriers, licensed U.S. Customs brokers, U.S. freight consolidators, U.S. marine port authority/terminal operators, ocean transportation intermediaries and non‐operating common carriers, Mexican long‐haul carriers, and Mexican and Canadian manufacturers.
How to choose a mover
Ask for quotes to find the moving company that will be able to bring you complete satisfaction. The best way to do this is to trust word of mouth. You can also surf the Internet to select a few of them and ask them to give you a free quote.
It is preferable to choose a company that will be close to your new home. A serious company will make a technical visit to your home to establish a precise estimate that will allow you to calculate the volume of moving to be planned.
Moving companies: 2 types of suppliers
National moving chains: the most available
– They have many vehicles and a large workforce, so they will almost always be available for you.
– They have extensive experience in moving.
– They offer outstanding guarantees.
– They will get you a reasonable quote instead of generalizing about prices.
Moving with a local company: good and bad
Like national companies, they offer excellent services but without the national reputation. You can sometimes come across people who are more or less conscientious:
– Sometimes you will have to plan your move well in advance to hire them.
– The guarantees offered are identical to those provided by national channels.
Packages proposed by moving companies
The cost of your move will depend on the service you have chosen. Therefore, and to better support you in your approach, there are different services, for example:
– Economy: you pack your boxes, pack your belongings (knick-knacks, dishes, etc…). The movers take care of transporting everything in the truck until it is delivered to your new home.
– Standard: the movers pack the various fragile objects, or they can dismantle and reassemble the furniture with the transport of your belongings to your new home.
– All-inclusive: the movers take care of everything (packing, unpacking, dismantling, reassembling the furniture), transport, and delivery. Some movers also offer to clean your old home before the inventory. Of course, this is the most expensive but most comfortable option.
Documents related to a household moving
These documents are:
– moving insurance;
– the declaration of value, which ensures your property in the event of a claim, to be completed five days before the move. It can be inserted in the quotation or attached to it.
– the consignment note, which contains all the information concerning your move;
– and the quotation with the general conditions.
After you have chosen your mover
You have selected the company that you think is the most appropriate to carry out your move. They must now show you various documents to read and sign before moving your belongings, valuables, and souvenirs that you particularly value.
Insurance and moving
The company must guarantee your move. As a result, it will offer you two types of insurance:
– a free and mandatory (civil liability or contractual liability);
– the other paying (damage insurance) which has a much more comprehensive coverage: truck theft, road accident …
Warning: movers are not responsible for operations they have not carried out (if you have packed your own boxes, for example, and objects are broken inside).
Bill of lading: what is it?
The consignment note follows the move from A to Z:
– It contains information about your move, and also mention that the company is authorized to transport all your belongings.
– The consignment note must be signed by both parties to allow the company to carry all your business.
– The signature of the consignment note on delivery terminates the mover's contract.
The consignment note is accompanied by general conditions indicating:
– the quotation number;
– the volume to be transported;
– the mode of execution;
– the dates and addresses of loading and unloading;
– the declared values of the furniture;
– the price of the move;
– payment terms and conditions.
All in all, this post should help you in choosing the right moving company. You will be able to check if the mover has the RIM International ProMover Certification and other existing certifications like ISO 9001, ISO 14001, and AEO certification. You will have two types of movers to choose from – national and local, and they both propose packages that will be most convenient for you.
And, last but not least, you now have an idea of the documents relating to the type of contract that you will have with the mover.
Hope the above helps you to choose your moving company. Good luck with your move and remember to jot down your comments in the section below.