Many of us are concerned about our current lives and think that perhaps a major change, such as a move, will solve any problems we may have; it is wise to think about your decision before hiring a mover or packing your plates. You are going to move soon – and you are thinking about organizing everything yourself? Why not – but ask yourself these questions before making this choice!
1. What will I miss?
You may have been through a difficult time, and sometimes you may still be going through that situation, and yet believing that the grass is greener elsewhere could be a mistake. You can consider making a list of all the things that are directly related to where you live.

Think of the people who will miss you, the sports or work team you are involved with or the quiet neighbors who are always there when you need them. Note the great things about your city or neighborhood, such as theaters, cinemas, nearby shops or a cafe where they know what you like before you even order.
What about family, do you have close relationships that you will miss if you move, what about the support you could provide to an elderly family member – is there someone who can replace you? What about the support you could receive from the family, such as daycare, home repairs, emotional support, etc… How often can you afford to come back for visits?
All these things are essential, and it is up to you to know how much they should be counted in your decision to move.
2. What do I not like about my current situation?
If you don't like your current job, ask yourself if your misfortune would be solved by changing employers.

If the answer is "yes", it may not be necessary to move.
Look at what's in your life now that you're not happy to think about whether this problem can be solved by making major changes, such as finding a new job, starting a new career or finding a new social circle – most of these changes can be made without packaging a single box.
3. If you move, what will change?
When trying to decide if a move is in your best interest, you can make a list of the positive things that the new city/town/ district will offer, such as a larger or smaller city, a safer neighborhood, better purchasing power, better schools, more access to recreation, better weather, etc.
You may rank in order of importance what is essential to your family and how much changes the move will bring in one, two, three years.

Long-term planning is vital because moving is an important commitment and requires a lot of energy, patience, and financial resources. Will your family be better (physically, emotionally, spiritually) in the future? What if you delay the move by a year or two? How would this affect your current situation? Could you travel in the future?
4. What is the situation in practice?
The decision-making process would not be complete without taking into account the practical aspects of the move. Here are some questions you need to ask yourself: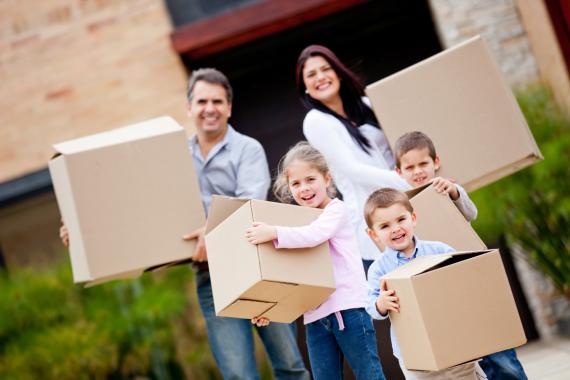 How much will it cost to move? On this point, hiring a mover with a participatory approach can be a good idea.
Can I/we afford to move now?
If you have children, is it acceptable to move during the school year? How much will this affect their academic performance?
Is it a good time of year to find a job?
Am I (and my family) emotionally stable now to manage the stress and changes that a movement brings?
What is the availability of accommodation in the new city/town?
Ultimately, if you have determined your priorities and answered the practical questions, you are probably much closer to making a final decision on the move, knowing if this is the right time and the right thing for you and your family.
5. What are the mistakes you should avoid when choosing a moving company?
When choosing moving professionals, the main mistake to avoid is to sign the estimate without checking the seriousness of the company and to ask for only one or two estimates (ideally, you should ask for at least three).
6. Do I have to move alone or with professionals?
It will depend on your needs, your volume to move and your budget. By moving alone, you will only have to pay for the rental of a commercial vehicle and possibly a furniture lift, and the purchase of packaging material (cardboard, bubble wrap, etc.).
It is, therefore, more economical, but moving alone requires time, organization and can be stressful and tiring. If you hire a professional, you can choose a package that fits your budget, and you won't have to worry about transportation.

It is strongly recommended to call upon moving professionals if you need to move a piano or some heavy and fragile objects, or if you are moving to a place that is difficult to access. Compare the offers of companies by requesting an online quote before choosing your moving company.
Hope the above helps you make your decision. Remember to write your comments in the section below and share your experience with us.