Are you preparing for your move soon and you still have no idea what to do about the hoard of books piled up around your library? Then this post is totally apt for you. Books are fairly regular in shape and seem very easy to pack in a box, well at least that's what we think! There are two types of books, heavy and fragile and it is not so simple to pack as you might think. To help you out, here is a compiled list of strategies that will help you when moving your library.
Clean your shelves – Moving provides the perfect motivation to get cleaning and clearing. Take a few runs through your bookshelves and choose which books you want to bring to your abode. It will be difficult but it is worth it as you know you will buy later on. Once you have decided then there is no going back, so be careful! You can either sell to a second-hand bookstore or donate it to the municipal library.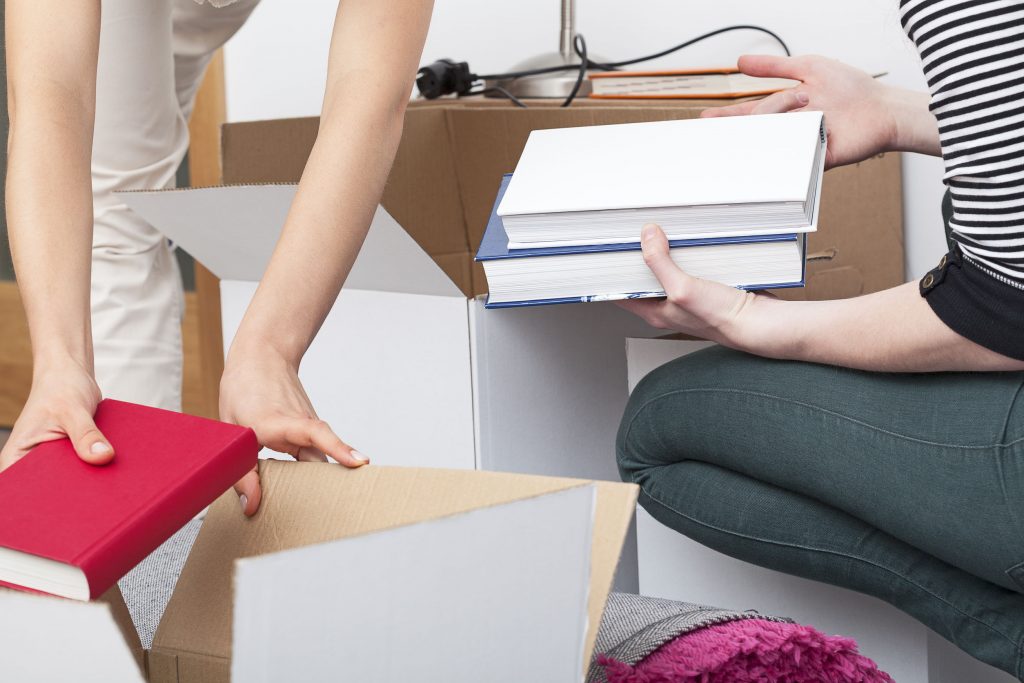 Use small boxes – Before actually sorting them, separate them into hardcovers and paperbacks. Then organize your books by size, shape, and color. It will help you decide how to pack the book into boxes. It is better if you use small boxes as it will be easier to carry. Be careful not to mix paperbacks with hardcovers as it might get damaged during the moving process. Make sure that the box will support the weight and be free from any type of water damage, especially if you are moving in winter or during the rainy season. If you are packing with used boxes, always make sure that it is clean and dry. Stuff your box and tape the bottom and check to make sure it is secure.
Use the right materials when packing – Choose strong boxes when packing books. Once you have placed enough books, look for any gaps or empty spaces. You can use bubble wrap or packing paper to fill those gaps as it helps to avoid shifting during the moving process. If you are packing limited edition books, albums or antique books, then make sure that you are using a well-padded box that will protect your books during the transportation. Don't over-pack the box that it breaks during the move.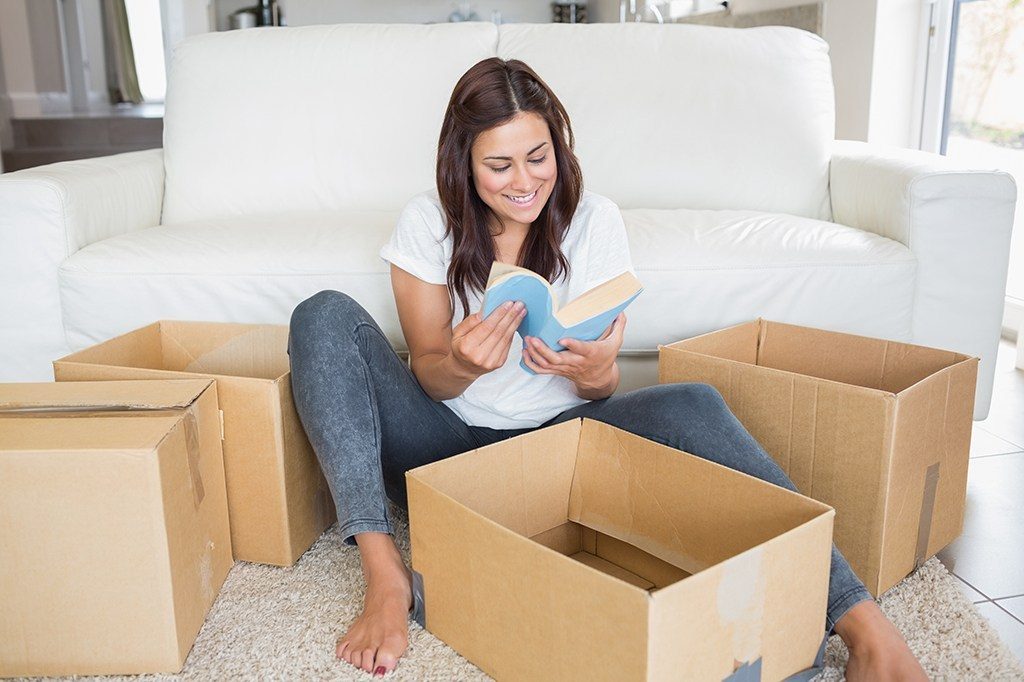 Have creative packing options – If you are moving somewhere nearby, then use reusable grocery bags or storage baskets. You can also use your suitcases with wheels to move your books and put your clothes in the boxes. It will be lighter and easier to carry. For longer moves, better use boxes.
Pack strategically and label properly – Keep all your books shelved together in the same box as you don't want to go digging for books after moving in. Take time to label your boxes as it will be easier for your or the movers. You can label them by writing the genre and read/unread on the box.
Pack your books first – Packing books is easier to be done on the first time as it will take more of your time. As a bookworm, a lot of thinking and self-questioning are needed to properly pack a box full of your favorites.
Remember to always keep some books for emergency reading materials – Don't pack all of your books! Make sure that you leave a few out so that you can read them during your spare time or while moving. If you're an avid reader, then it is better that you keep a separate box, labeled "emergency reads"!
Pack carefully – Always pack your books spine down to protect them. You can also lay books flat or pack them standing up or a combination of both can be used. Be sure that none of the books are packed at an angle or bent in a strange way. It is better to pack larger books flat, such as coffee table books and larger paperbacks as it saves space. If you are quite sensitive about your books, then use bubble wrap or foam chips to protect your books. If you want to have a greener move, then opt for linens or towels to keep your books safe.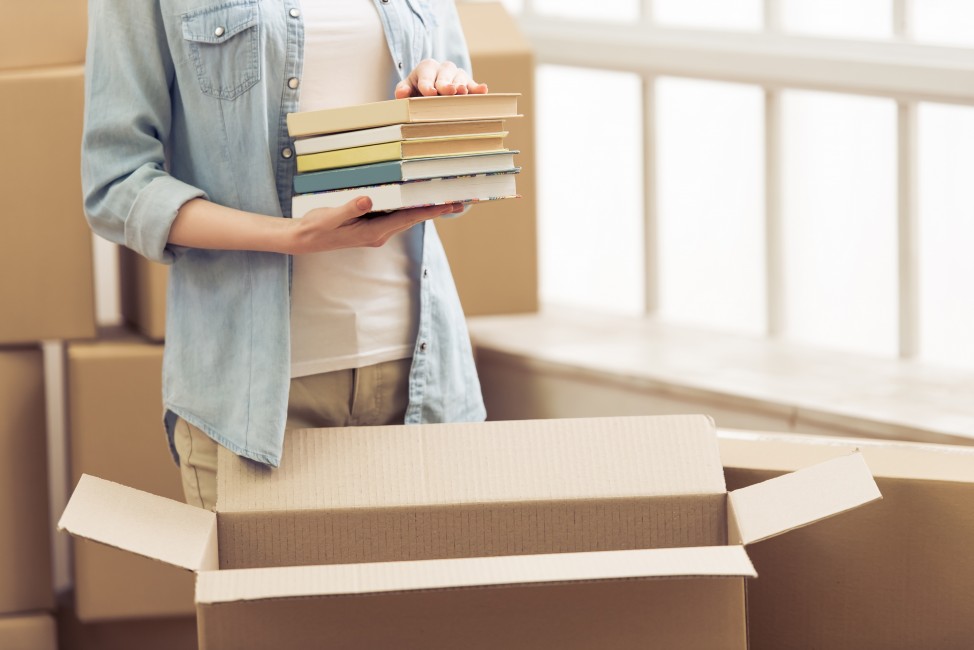 Unpack your books first after moving in – Once you are done moving, start by placing all your books in a specific spot. It will make the house look clean and less cluttered. If you are still thinking about a room for the books, then have a special room dedicated to your books, it can be a room or a library. Tuck away those boxes and handle them later when you are well-settled in your new home.
Remember no matter how much you might experience of moving books may make you feel that you have too many books, there is certainly nothing like that ever! Even if people keep telling you.