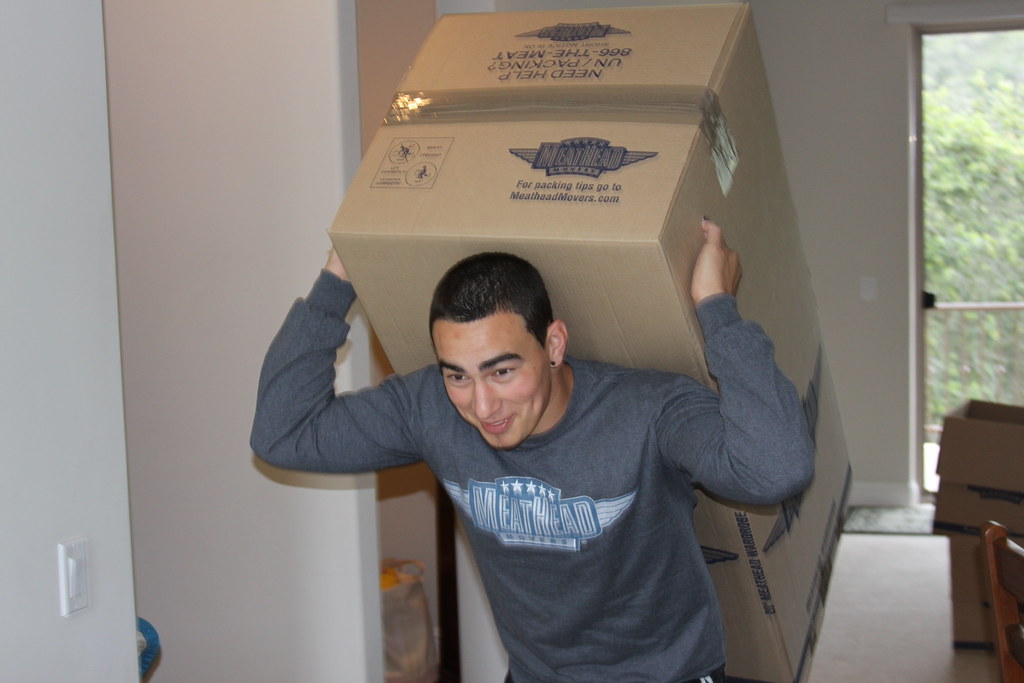 How to Move Alone
Sometimes it is necessary to call in a professional for the move, but you can also move by yourself. Before you decide, analyze all the parameters to be taken into account.
Moving alone: the steps
Moving is a job. However, you can consider moving on your own, yourself, without the help of a professional. While it may seem easy to do, moving requires good organization beforehand.
To do this, you will need to:
– Rent a removal truck.
– Collect or buy boxes.
– Comply with the basic packing rules.
– Carry out all the necessary moving formalities.
– Check if you are not eligible for moving assistance.
We still recommend that you ask a few professionals for an estimate. You may be pleasantly surprised with their first-rate removal packages.
Moving alone: organization and planning
Moving alone requires organization and good planning of the move. First of all, it is wise to choose the best period to move, taking into account the following parameters:
– your availability at work (days off) and the children's school;
– the number of people who will be able to come and help you on "D" day: they are generally available on weekends, knowing that equipment rental rates are much more expensive than during the week.
It will also be necessary to plan moving equipment (boxes, boxes, devil), or even the hiring of a moving truck or a moving lift.
But also check:
– parking access is available on "D" day (make a request to the town hall if necessary);
– the caretakers of the old and new dwellings are warned;
– the neighbors are also informed of the nuisances caused (noise, congestion, blocked lift);
– street access (prohibited direction, difficult access, street too narrow, pedestrian street…).
On the "D" day of the move, do not panic and stay calm but plan ahead:
– to clean the move to quickly recover the deposit during the inventory of fixtures;
– that the move takes place in the best possible conditions (unloading, unpacking, storage).
Before the move
Upstream, you'll have:
– emptied all the furniture and shelves;
– packed all your belongings, dishes, knick-knacks in boxes.
Shortly before the move, you will also have:
– started unhooking curtains, double curtains, rods, pictures, chandeliers…
– emptied the refrigerator;
– cleaned the oven, etc.
You have also taken care of all the administrative formalities relating to your move according to a schedule and a list that you will have carefully prepared so that you don't forget anything.
After the move
Once the move has been completed and you are starting to feel tired, all you will have to do is clean up before the inventory of fixtures. After a good night's rest, you can then begin to empty the boxes to put your belongings away in your new home.
Note: If you have pets, don't forget that they will also be there, so think about their well-being so as not to stress them.
Equipment to rent or buy to move by yourself
If you are moving alone, you will need a certain type of equipment to carry out your move in the best possible way:
– Your belongings will have to be carefully packed to avoid breakage. Some fragile items may be wrapped in blankets.
– Others will be carefully stored in boxes. You will therefore need a lot of boxes to store crockery, clothes, knick-knacks, books, etc. You can buy empty boxes in supermarkets.
– To make the move easier, you will also need dollies or trolleys to transport your furniture.
Moving alone: is it the most economical?
While moving alone seems the most economical solution, it is also undoubtedly the most stressful and tiring.
To evaluate the cost of your move, you should consider the following:
– the rental of the vehicle according to the volume to be moved and the number of hours of rental (half day, day, weekend);
– the moving equipment to be rented or purchased;
– the meal and all the cold drinks for the friends and relatives who will have come to help you.
Hope the above helps you out in deciding whether you should consider moving alone or not. Remember to share your experience in the comment section below.