When getting ready for a move, one of the most important things is protecting your furniture. Whether you're hiring professionals or doing it yourself, your furniture should be handled with care during a move. Once you reach your new home, you would like your expensive (and heavy) things to be damage free. Without the right precautions, wood furniture can get gouged, upholstery ripped, and glass broken. Learn the way to protect your furniture throughout each stage of your move.
Luckily, with a few supplies and a few straightforward tricks, you'll move your fragile furniture without fear of damage. These furniture packing advices can work when you're getting in a new home or relocating things into a storage place. Follow these vital tips during your next relocation and your furniture will hopefully stay safe.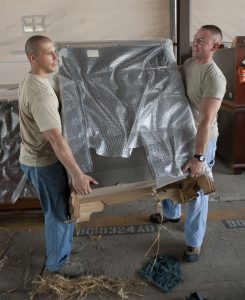 1. Gather packing supplies
You might think that all you need to pack and protect your belongings are some cardboard boxes, packing tape, and moving blankets. Yeah, these things can work, but investing in a few more supplies can guarantee your move to a new home or relocation to a storage facility is perfect. Go to your local hardware store or shop online to buy the subsequent items to protect your furniture:
● Bubble wrap;
● packing tape;
● moving box;
● sofa and mattress covers;
● plastic stretch wrap;
● sealable plastic bags;
● corrugated cardboard sheets.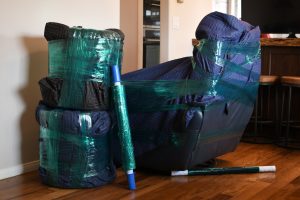 2. Preparing furniture for packing
Before you pack something, take time to totally dust and clean your furniture. Dirt and debris will scratch hard surfaces during the move. If you clean the furniture before you move, you won't drag any extra grime into your new home.
Ensure to remove any knobs, casters, or pulls from your furniture. Take the drawers out of dressers and desks and pack other things inside of them. In doing so, you will have additional storage space while lightening up heavy furniture for the move.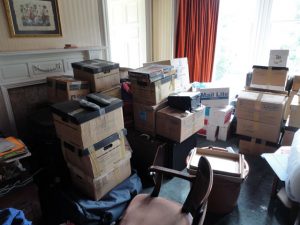 3. Dismantle furniture prior to moving
If possible, dismantle your furniture totally. Take away the legs from tables and couches. Take bed frames totally apart. Take away cushions. In short, if any bit of furniture can be dismantled, just do it. This will make it a lot easier to maneuver during the moving and can prevent bruises up against walls or door frames. Once your furniture ari dismantled, your move will be easier and faster.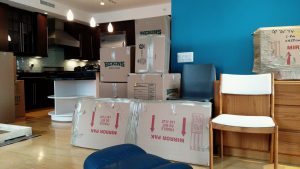 Keep these tips in mind:
● use the owner's manual – it tells you how to work out the way to dismantle the furniture properly;
● use sealable plastic bags to carry the screws and alternative hardware for every piece of furniture. Tape the bag firmly to the item to avoid losing any hardware;
● if a piece of furniture has a ton of items, use masking paper and a marker to note wherever every bit goes;
● go easy with the drill for disassembly and reassembling. You don't wish to risk damaging the heads of the screws. Make sure you lower the torque setting and use the proper size for every bit of the task;
● consider dismantling your furniture the day before to save lots of time on a moving day.
4. Learn how to wrap furniture properly
Plastic fabric and bubble wrap are the two most effective tools at your disposal when it involves safely moving your furniture.
Plastic wrap or specially designed plastic should be used to protect your upholsteries.
Another option is using old blankets or packing blankets. It is also a good idea to use corrugated board sheets in between wooden items. This adds additional protection and helps stop gouges or scratches when the furniture is on the truck.
Use bubble wrap to protect delicate wood items. It is additionally ideal for protecting glass tables and mirrors. Consider taping a big "X" on the item by using painter's tape. If it breaks, it'll be less probable to shatter. Wrap the glass or mirror by paying special attention to the corners. You will end by putting the item between two sheets of corrugated board.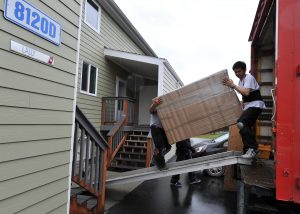 5. Have a placement arranged
How you place your items in the moving truck is equally important; take the time to arrange. This will definitely make things easier for you and your movers.
Begin out by making a wall of boxes across the backend of the truck. Boxes ought to be of similar size, sealed, and tightly packed to resist slipping. Your heaviest boxes shouldn't contain fragile things. With everything neat and stable you will be ready to go.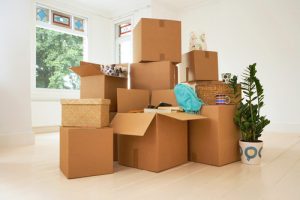 I wish you a happy moving experience. Hope the above will help you organize your move. Don't forget to share your experience in the comment section below. Do let me know of any other topic you would like me to write on.