Moving is complicated, messy, stressful, and worst, not fun at all. We all have been there once in our lives, and we regret the decision at that of not buying a house. Well, to err is human! Although it can be exciting, moving is the time that you get to focus on the things to need and the ones you have to let go of. Relocating is a severe task for which you have to be prepared both mentally and physically. However, there are a few mistakes that are bound to happen, even if you try to be careful. If you are someone who is prone to making mistakes, then here are some mistakes that you can avoid while moving cities.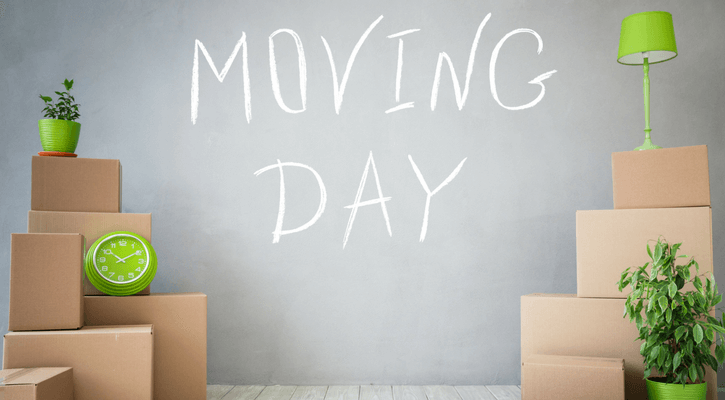 1. Underestimating – It is a problem that most people face as they underestimate everything, including; the number of packing materials they need and the amount of time that it will take to pack their belongings. Remember always to overestimate than underestimate! Keep enough time for you to pack everything and keep nothing for the last minute. Don't procrastinate, else you will be incredibly disorganized, and there will be problems later on! The best option is to start packing several weeks in advance. Also, don't forget to calculate the number of boxes that you will need!
2. Not researching movers – Before planning your move, check out the different moving companies that offer the best services at affordable prices. The wrong moving company can turn this process into a nightmare, so choose wisely. Look for a moving company that is licensed and check out also for their references. Be sure to choose a reliable and trustworthy company!
3. Not creating a budget – Moving out can be expensive, that's why you have to plan your move thoroughly. Do a proper calculation of the cost of moving, the movers, the boxes, and all the other expenses that keep adding up. It should be one of your goals to spend as little as possible on the move. Make sure that you get the cost estimates from moving companies so that you have a clearer image of what is required.
4. Forgetting to label your boxes – It is usual for you to start labeling your boxes once it's packed. However, there are times when you tend to forget about labeling the boxes and end up losing one while the move is happening, or it might be difficult to unpack a box if you don't know where it is supposed to go. It is essential that you remember to pack everything as well as label them for a better unpacking time.
5. Forgetting to take measurements – Prior to your moving day, make sure that you have taken the proper measurements of the house you are leaving for the house you are moving in. Well, this is vital as you don't want that your furniture won't fit through the front door.
6. Don't divulge important information to your movers – Be cautious while giving out details to the representative as they will value the quote. Be clear and simple to them!
7. Not planning the right time to move – The busiest periods for movers are the summer, holidays, weekends, beginning/end of the month as a lot of people relocate during that time. One mistake that most people do is to forget about researching if the moving companies offer their services during that time or charge extra on these services.
8. Considering that a self-move is the best thing to do – Deciding to move out by yourself is a big mistake that most of us often commit. Moving by yourself includes that you have to take care of the hiring of the truck, pay its insurance, pay for gas, hire people to help move the furniture and boxes, by the boxes and other packing materials, pay for the loading and unloading the truck, and more. Calculate all these costs and compare it with the one of a moving company and then make a decision. Surprisingly, a moving company is cheaper when it comes to these options.
9. Keeping unnecessary things – As one of the most important things to remember, not everything is worth keeping. The moving time is the ideal time for de-cluttering as you can throw out the things that you don't want to keep and keep the things that you will use in the future. Remember, the lesser you have to move, the better it is! Also, there is no use of wasting time packing and unpacking the things that you no longer want or need.
10. Not handling your valuables – While moving, it is normal that you tend to be confused about where to keep your valuable items. There are some moving companies that offer the benefit of keeping your valuables in a safe. However, make sure that you pack each piece in an appropriately sized container or protective case.