This post continues from Preparing for a move (Part 1) where lately we have covered:
– Step 1: Choose the best time to prepare a move
– Step 2: Clean up your business
This 2nd part will now cover the following:
– Step 3: Prepare your moving boxes
– Step 4: List the various formalities to be carried out to prepare for a move
– Step 5: Check your home insurance and see if you are covered for the move
So, let's continue…
3. Prepare your moving boxes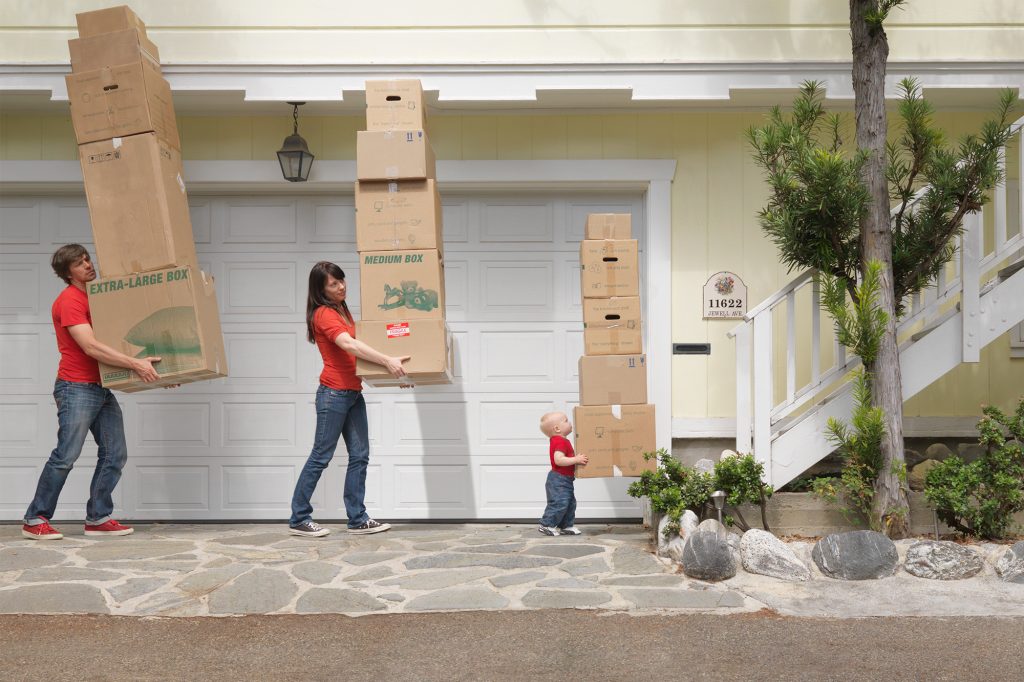 All removals involve packing your items and storing them in boxes.
Get moving supplies
– Collect boxes: if you are moving without the help of a professional, you can buy boxes on the Internet through specialized sites. We advise you not to take boxes that are too big and will be difficult to carry. Easy-to-handle boxes are about 55 × 35 × 30 cm.
Tip: The boxes can be collected from retailers, but this is not advisable because you will not be able to decide on their size and they may be damaged and not very strong.
Good to know: if you go through a professional, the mover will offer you his boxes and this will be part of his service.
– Prepare the supplies needed to pack and mark your boxes: bubble wrap, tape, cutters, colored labels for marking, elastics, straps, markers and notebooks, etc.
– Organize your boxes: before packing, make sure you have markers to make moving in easier. You can number the boxes and indicate their contents in a notebook, or stick color labels according to the destination of the rooms (red for the kitchen, blue for the living room, etc.), the goal being to easily find your belongings and make your move easier. The goal is to easily find your belongings and make your move easier. The markings also allow you to know how many boxes you have for each room (so if a professional does the move, you will know if there are losses or not and what they are).
Important: it is also a good idea to mark "fragile" on boxes containing objects that break easily and to include an arrow to indicate the opening side of the box.
Tip: If you are moving without using a professional service provider, remember to bring a hand truck to transport the boxes.
Estimate the volume of the boxes
The estimate of the volume to be moved is important because it will condition the size of the moving truck and the price of the move if you go through a professional.
To estimate your volume to be moved, it is important to take an inventory of what each room in your home contains as furniture (table, closet, chairs, sofa, etc.) and to estimate the number of boxes.
Many sites offer to estimate this volume online, such as EuroUSA. The site's volume calculator will draw up a balance sheet in m³ according to the objects in each room that you have mentioned.
Example: for a 50 m² apartment, the volume will be estimated at 25 m³ based on the furniture and boxes that you will have mentioned.
4. List the different formalities to be carried out to prepare a move
Moving requires a number of formalities to be completed. Make a reminder not to omit any of them.
As soon as the moving date is set
– If you are a tenant: think about giving your landlord a break. You have 3 months' notice (one month for Paris, the Paris region and major cities) from the date of receipt of your registered letter of notice sent to the landlord.
– If you are a co-owner: you must inform the syndicate of your move and your new place of residence. There is no time limit, the main thing is that the syndicate can reach you at your new address (sending out notices of meetings, calls for funds, etc.).
– If there is a change of school: remember to register the children as soon as possible to ensure their schooling.
In the least that precedes the move
– You have to think about all the formalities for canceling contracts: insurance, telephone line, water, gas, internet subscription, etc.
– Don't forget to inform the social organizations: pension fund, mutual insurance companies, health insurance, etc.
– Within the framework of your activity, inform your employer if you are looking for a job.
– Remember to forward your mail and inform third parties of your change of address.
Remember to update your documents
Make the change of address for your :
– identity card ;
– Passport ;
– residence permit ;
– car registration ;
– registration on the electoral roll ;
– family allowance fund.
Good to know: there are services and packages available from the post office regarding your change of address with automatic forwarding of your mail for a predetermined period of time.
5. Check your home insurance and see if you are covered for the move
In principle, there are few guarantees in a multi-risk insurance contract concerning the move.
Check your coverage and think about taking out a new one if you are moving alone and it is a large move.
Check to see if you are covered for loss of property.
No guarantee is provided in the multi-risk housing contracts for the loss of objects during a move that you carry out yourself.
Only the insurances of the movers will intervene but you must go through a professional. If you move alone, you will not be covered.
Indeed, professional service providers are responsible for the loss and damage of the objects they transport and will have to compensate you if there is damage or if the removal truck is stolen or destroyed.
Important: you will need to check the clauses you sign when you sign the contract with a professional. The compensation will depend on the value of the objects contained in the truck and will be mentioned in the contract.
Check if you are covered for the vehicle used for the move.
On the other hand, there may be an optional "moving" guarantee in multi-risk home policies that covers you in the event of breakdowns, road accidents or fire in the vehicle used for the move.
This is the case when you move by your own means.
Towing, reimbursement of towing costs, accommodation in case of breakdown and delay or replacement of a vehicle may be compensated.
Hope the above helps you out. Good luck with your move and remember to share your experience with our readers!