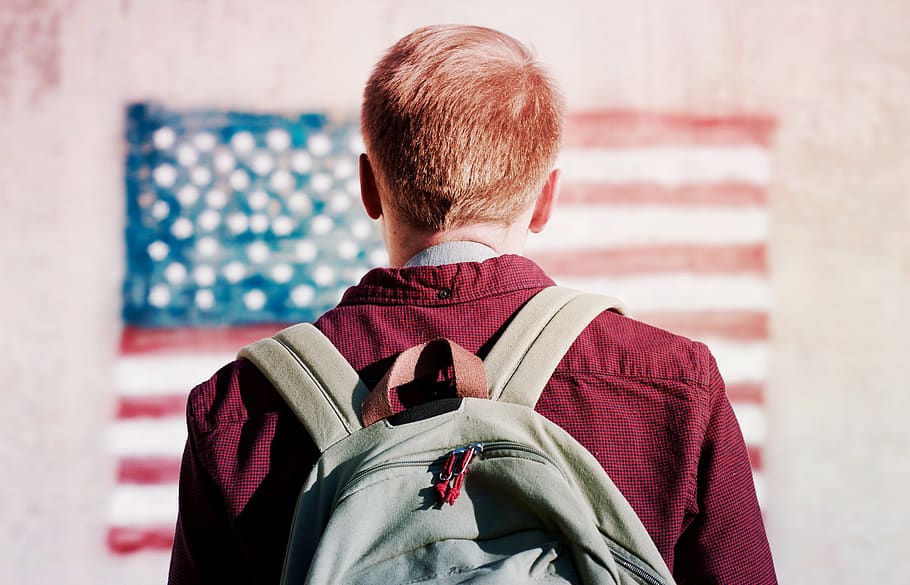 Read This Before Planning Any Move to the United States
Living in the United States
Living in the United States and realizing the American dream is still possible. You need to be well informed and make the right choices. What to expect when moving to the United States? What is the cost of living? Can an expatriate buy a property in the United States? You will find all the answers to these questions on this page.
American culture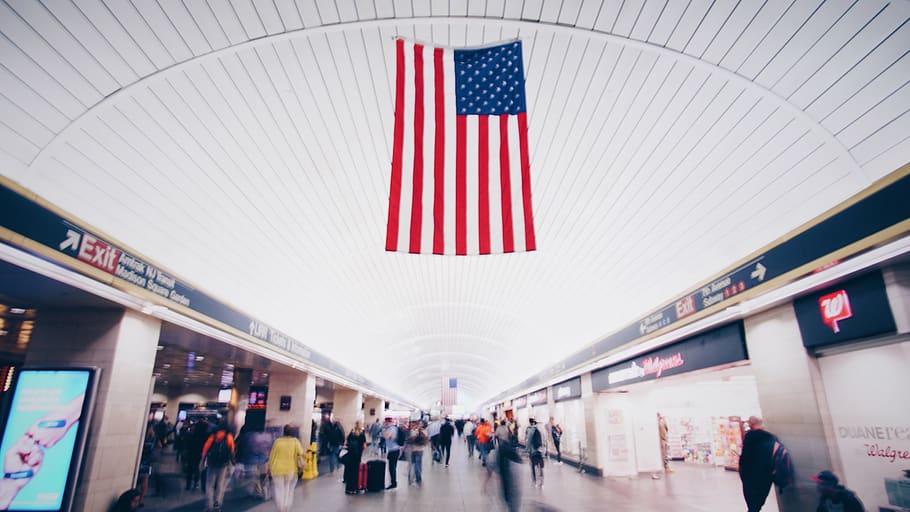 In the United States, you will not be lacking anything as there are stores everywhere, some of them open 24 hours a day. If you suddenly crave pancakes at 3 am, you will undoubtedly find an IHOP open. Hypermarkets such as Walmart are giant, consumer products are sold in family packs, and milk is sold in 2-liter cans. In fast-food restaurants, the quantities are more significant compared to Europe, and sodas are consumed at will. You should not be surprised to see bus stops on every street corner, ample parking spaces with big cars, or overweight people riding electric scooters. Don't forget that in the United States, everything is seen as enormous.
Americans are positive people, and they get excited about everything they see, which may seem a bit hypocritical. You will have to get used to saying "awesome" or "it's amazing" and putting on your best smile. They will ask you, "How are you doing?" and expect a positive response. Even if they are very warm, they do not appreciate physical contact, so you should avoid the kiss.
Moreover, Americans are patriotic; they value family and are somewhat individualistic. Religion has an important place in the lives of Americans; 70% of them are Christians. We find religion in politics; indeed, the president takes an oath on the Bible during his election. In addition, the national motto found on the currency translates as "In God We Trust".
In the United States, drinking alcohol and going to casinos is allowed from 21. No matter how old you are, you will be asked for your ID when entering a bar, a nightclub, or at the cashier's desk. It is best not to break the law in this regard, as the authorities do not make gifts, and you will be immediately sent back to your country of origin.
The United States is a vast country, and choosing the state where you want to live is very important because the mentality and lifestyle are not the same. Californians prefer healthy food, work out a lot, and are trendy, while Texans are rough and rodeo. Are you more sunny and beachy than cold and mountainous? Then you should instead choose Florida or California.
Lodging in the United States
Renting a property
In large cities such as New York, San Francisco, or Washington, the housing price is very high, depending on the neighborhood. Therefore, it is advisable to move away from the big cities to find a more affordable home.
Buying a property
To buy a house in the United States, you must first learn about the real estate market, taxation, and the quality of life in each state. Indeed, you don't live the same way in Florida as in New York State, and you don't pay the same taxes. There is something for every budget, depending on your expectations. For example, an 82 m2 apartment in Miami will cost you an average of 375 000 dollars, while a house in the suburbs of Atlanta will cost you 110 000 dollars.
You will have to include in the price of the purchase the lawyer's fees and other expenses related to the acquisition, that is to say, a total cost which represents from 2% to 5% of the property if the payment is made in cash and from 5% to 7% on credit. To finance your property, you have the possibility of taking out a loan. As a foreigner, it is more difficult to obtain a loan, you will not have a credit history, but borrowers are rated by agencies, which allows you to have a more advantageous rate if the rating is good. If you still choose to borrow in the United States, beware of variable rates. The simplest solution is to pay cash.
It is essential to know that buying a property in the United States will not allow you to obtain a green card. You will have to go through the visa process unless you invest more than 1 million euros.
The cost of living
The United States being a continent-state, it is pretty tricky to generalize the cost of living. New York, San Francisco, and Washington are among the most expensive cities. However, the food, restaurants, and gasoline prices are lower than in Europe.
Health and education costs are very high. A single person pays an average of $500 per month for health insurance. As for education, it is necessary to count between $10,000 and $20,000 per year for tuition; this varies a lot depending on the university's prestige.
It is also good to know that the prices displayed in stores do not correspond to the actual prices you will pay at the cash register. You have to add taxes, the rate of which is specific to each state (6% on average). In restaurants and bars, it is customary to give the waiters a "tip" of 15% to 20%, and it is frowned upon not to provide one…
Hope this article has helped you learn more about life in the United States to better prepare for your move.