Leaving the home they've spent a lifetime filled with memories and good times can be stressful for elders. The lifestyle changes that come with moving can be difficult from both a physical and moral perspective for them. Here are some tips to consider to make this situation less nerve-racking for seniors.  
1) Organize in Advance
A move is organized several days or even months before the scheduled date. This is particularly recommended for seniors. It is essential to allow weeks to sort out the different tasks beforehand. They need the help of their loved ones to facilitate the packing of personal belongings and to avoid breaking fragile objects, especially if they are disabled. The best will be to plan all these chores well in advance! 
2) Be Understanding
Help is essential when there are seniors involved in a relocation process, but not only to carry the boxes! Preparing for a move with elders is a step that requires a lot of work since it can be charged with emotions. It's not just about abandoning a few old stones behind. Very often, seniors leave a house or apartment they've spent decades in, growing up their kids andwhere they now watch their grandchildren play. Hence, to effectively help an elderly person move, providing handling and transport services is not enough. Be understanding towards them by reassuring them that people around will be supportive. Take out some time from your schedule and discuss how aging in the new place can be beneficial and put their mind at rest.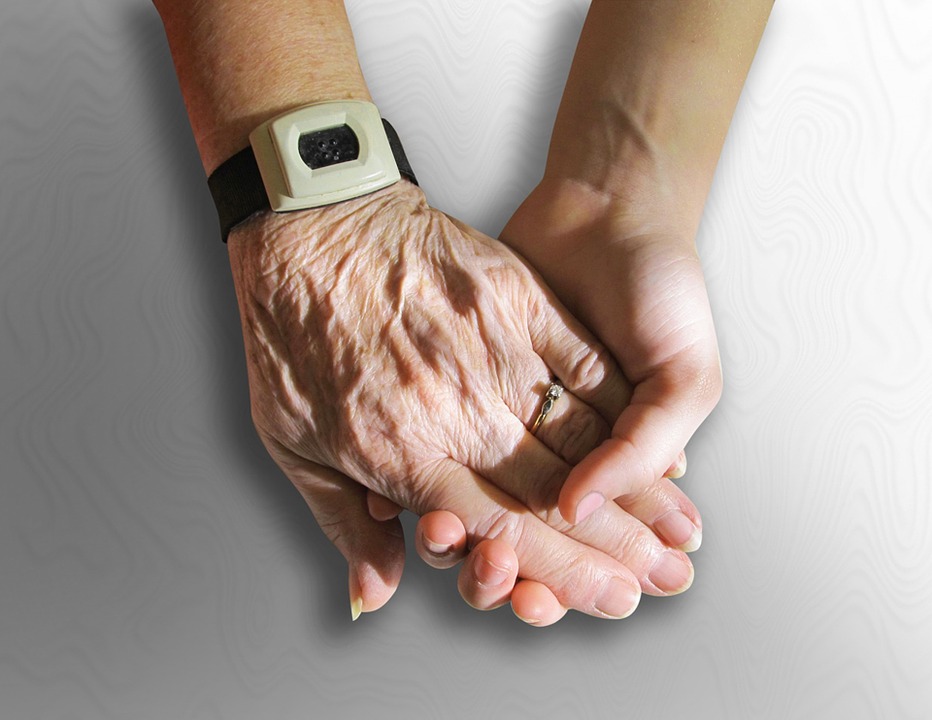 3) Accompany Them
When a person moves to a new place, it's a whole page of life that turns. Faced with numerous procedures, seniors are often lost. For a smooth transition to the new place, sharing the accommodation with a loved one or caring person can be helpful. Family members are often the most solicited ones. They are closer to the person and can provide support and assistance more regularly. For instance, they can assist elders with administrative tasks such as the various address changes, the budget, and the different deadlines to be respected. This will also prevent them from feeling lonely. 
4) Highlight the Positives
Talking about the various interesting stuff they can do once they change place can be a good base for a more serene move. Only a few older people can easily be convinced to leave their house for new accommodation far from their memories. Inducing conversations about the increased possibilities they will have once they settle in the new environment can even anticipate the move, making it a successful one. For example, discussions about how they will be able to participate in a host of activities, make new friends, visit new places, etc. can encourage them to be positive about the relocation.
5) Sort out Belongings
Most of the time, an older person moves to a smaller area. It will, therefore, be necessary for him to leave behind some of his possessions. However, it is not always easy for them to get rid of things that have accompanied them throughout their life. The best option here is to be patient and understanding. Take the time and discuss with them to determine what should be kept, given, or thrown away. Moreover, there are several organizations available to donate to people in need, second-hand sites to sell some of them, or store them in a self-storage center if they wish to keep them. This will help ease the burden of relocating a lifetime's worth of belongings to the new place and one less thing to worry about for elders! 
6) Prep the New Place
Lastly, you need to ensure that the new house is well accommodated to the elder's needs. Similar to childproofing, it's good to assess the logistics and safety of the home. Are the seniors still able to climb up the stairs, or should they remain on the first floor? Can they easily have access to common areas such as the kitchen and bathroom? Is there proper lighting throughout the house to prevent falls? Do you need to install/fix specific stuff? These are some of the numerous things to consider before moving to the new place. Identifying those things helps to ensure that the house is secured and also makes the transition much easier for them.
That being said, not everyone has enough time to help to relocate seniors. In such cases, you can rely on a moving company to have a hassle-free process. Caring Transitions of South Florida provides relocation services while keeping senior clients in mind during every step of the process. Based on your needs, you can contact them for senior relocation, senior downsizing, furniture sales, junk removal, senior transition service, local moving, and others. Their staff are trained to work with seniors and have listening and patience qualities to support your loved ones properly. Good luck and happy moving!