Moving can be challenging and yes, it is a painful truth, especially for seniors as they are not advised to lift objects or move constantly without any reason. We may have never seemed to know but some seniors would prefer to live a minimalist lifestyle rather than their earlier lifestyle. They would like to live in secluded places which has lesser noise and lesser pollution. There are a lot of reasons that surround a senior relocation, it can be related to retirement, the desire to change to a different climate, downsizing to a smaller home (as I mentioned minimalist), closeness to other family members and health-related issues.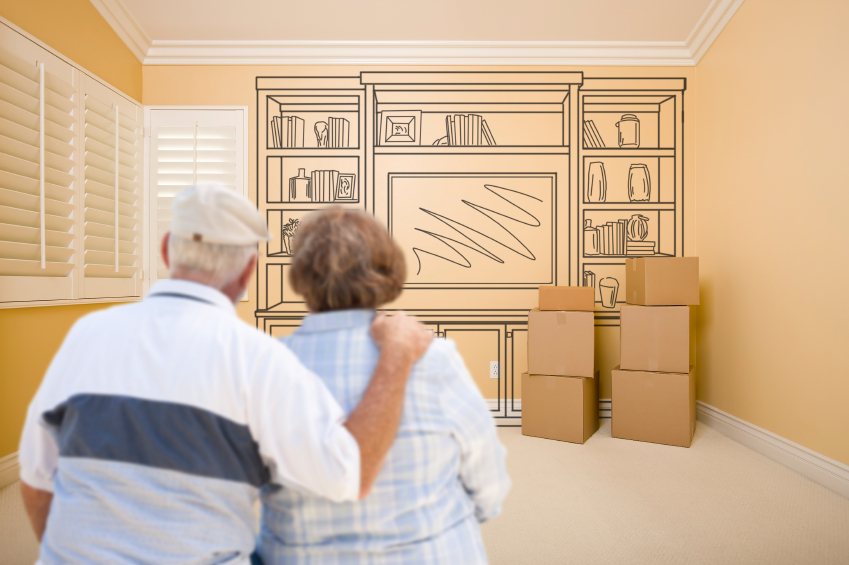 Whatever the reason maybe, it is important to bear in mind that moving is not an everyday job and it requires adequate planning. Safety, comfort and ease are all imperative when it comes to moves for seniors. Whether you are moving elderly parents so they enjoy their golden years, or you are a senior downsizing your home and moving closer to family and friends, there are some key steps you can take to make the move manageable.
Planning a Successful Senior Move
The most successful senior moves came about because there was a good advance plan. Family members helped their seniors make as many decisions as possible well in advance, and they were prepared for strong emotions throughout the process as well as on moving day.
1. Know everything you can about where the senior is going. Whether it is to your home or to a senior residence, take your tape measure and draw a detailed floor plan of the room or apartment. Use a good-sized piece of graph paper and include closets, doors and windows. You will use this floor plan to "place" the furniture before you move it, so you will know in advance what will fit (and what will not) and where things will go.
2. Start sorting as early as you can, but do not be surprised if your parent does not seem to be making headway as fast as you would like. Sorting through a lifetime of treasures can be heart wrenching. Tempting as it may be to take over, ask permission before putting anything in the discard pile. As much as time allows, let your parent talk about the memories each item will resurrect.
Consider renting a storage unit if your parent is not ready to let some treasures go and they will not fit in the new location. You may find that the monthly rental is well worth it when the alternative is a devastated parent. You can sort through the stored items later when emotions are not as high.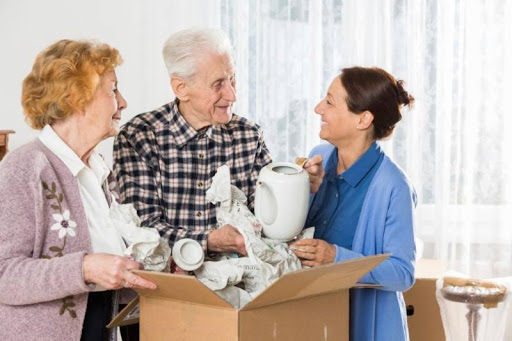 3. Using your graph paper, make cut-outs to scale of the furniture that will be moving. You can use these cutouts to "arrange" the furniture on your floor plan. When you have an arrangement that you think will work, tape your cutouts to the floor plan. You will give a copy of this to the movers so they know more or less where things should go in their new home.
4. Be sure to set up telephone and cable service to start a day or two before the planned move in. That way, if the utility installation date slips, your parent will still have a working phone and television on move-in day.
5. If it is a local move, make sure there is ice, something to drink, and several favorite snacks in the refrigerator or in a cooler you bring with you on moving day.
6. On moving day your parent will probably not be willing to leave while treasures are being loaded on the moving truck. However, if the move is local, try to give the movers an hour or so at the new place to at least begin putting the furniture in place. Send a friend or a relative to supervise while you take your parent to lunch after the truck pulls out. When you arrive at the new place, there should at least be a comfortable chair where your parent can sit while supervising the rest of the unloading.
7. If the move is long-distance, there will be a day or two, or even as much as a week, between the time the moving van is loaded and when it reaches its destination. Plan for the van to arrive later than scheduled. If possible, have a friend or relative waiting for the moving van at the new residence. This person can call you when the van arrives so that your parent will not be waiting for hours in an empty room.
8. Even if there is care staff in the new residence, make certain that the bed is made up, the towels are hung, and the toiletries are unpacked and put away in the bathroom before you leave. Your parent will probably be exhausted and may be too shy to ask for help.
Keep these tips in mind and your parent's moving day may not be quite as traumatic as you feared.
Helping a senior plan a relocation involves much more than packing up their belongings and calling the moving van. Before you start packing, you will want to assess their needs and determine what kind of residence would be best. Visit Families in Need/Caring Transitions of South Florida any time to get the expert information you need to make the best choices.