Special moves, such as an international move or a move overseas, require as much preparation, if not more, than a traditional move. If you are lucky enough to make a small move, the process is made easier.
What is a small move?
When we talk about a small move, we are referring to a small volume to be moved, such as a studio, i.e.: a few pieces of furniture, boxes, a sofa, a few household appliances. It represents about 10 m³. In addition, it can be done over a short or long distance. So a small move does not necessarily mean a reduction in costs, as there is a whole organization to be implemented. There is no room for improvisation, as you will have to think about hiring a moving company or moving alone. Just because a small move is small does not mean that there are fewer formalities to consider: – You will have to carry out all the various formalities (change of address, vehicle registration, telephone, insurance, etc.) as you would for a normal move. – You will also need moving equipment to move all your belongings without too much difficulty. – If you wish to hire a professional, don't hesitate to ask for several (free) quotes to compare prices. In any case, a small move is also a source of stress. It is therefore important to organize it well to avoid any later setbacks.
Small move: alone or with a professional?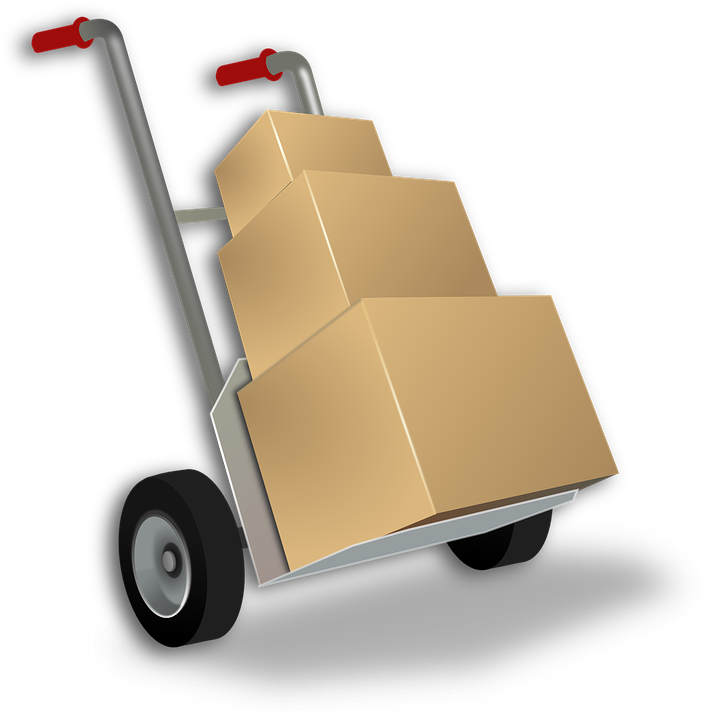 Moving with a professional offers a certain comfort while moving alone will spare your budget.
Small move with a professional
The professional can offer you different moving formulas (economical, standard, comfort) according to your needs, expectations, and budget. Depending on the formula, the removal company can take care of: – disassembling and reassembling the furniture; – packing the crockery or other knick-knacks; – or even clean the room after the move. You can also use groupage removals, a formula suitable for small removals, which allows the goods of several customers to be transported in the same truck, thus reducing costs. The same applies to the removal container, which is particularly suitable for sea transport.
Small move alone
It's the most economical solution, just call on friends and family for a little help! To do this, you will need to plan for: – Moving equipment such as boxes, blankets, large felt-tip pens, adhesive tape; – the hiring of a moving truck: the choice of vehicle is not made lightly: ◦ calculate your moving volume thanks to the simulations available on the Internet; ◦ this will enable you to know the volume to be planned (between 10 and 14 m³). – a removal lift may be necessary, if the place is difficult to access or if you have bulky furniture to move.
The moving kit for a small move
To make it easy, moving kits are perfect especially if you are moving alone. They include all the tools that will greatly facilitate the preparation of the move, its progress, but also the move itself. The moving kit includes a whole set of tools necessary to pack all your belongings (books, clothes, dishes, CDs…) during your move, namely: – boxes or crates of different sizes which are delivered flat: some are equipped with handles on the sides and are quick to assemble; – several large adhesive tapes; – dispensers that allow you to unroll the adhesive tape; – self-adhesive labels; – rolls of bubble wrap which have the advantage of protecting fragile objects from possible shocks; – stretch film; – markers, felt-tip pens, a pair of scissors, a cutter, gloves, a rubber band. You will be able to get these kits on many Internet sites, but also in some supermarkets or DIY stores. Their price is very variable, but you may count between $25 and $100. Hope that the above helps you to decide whether to hire a professional or move alone. Let us know in the comment section below.