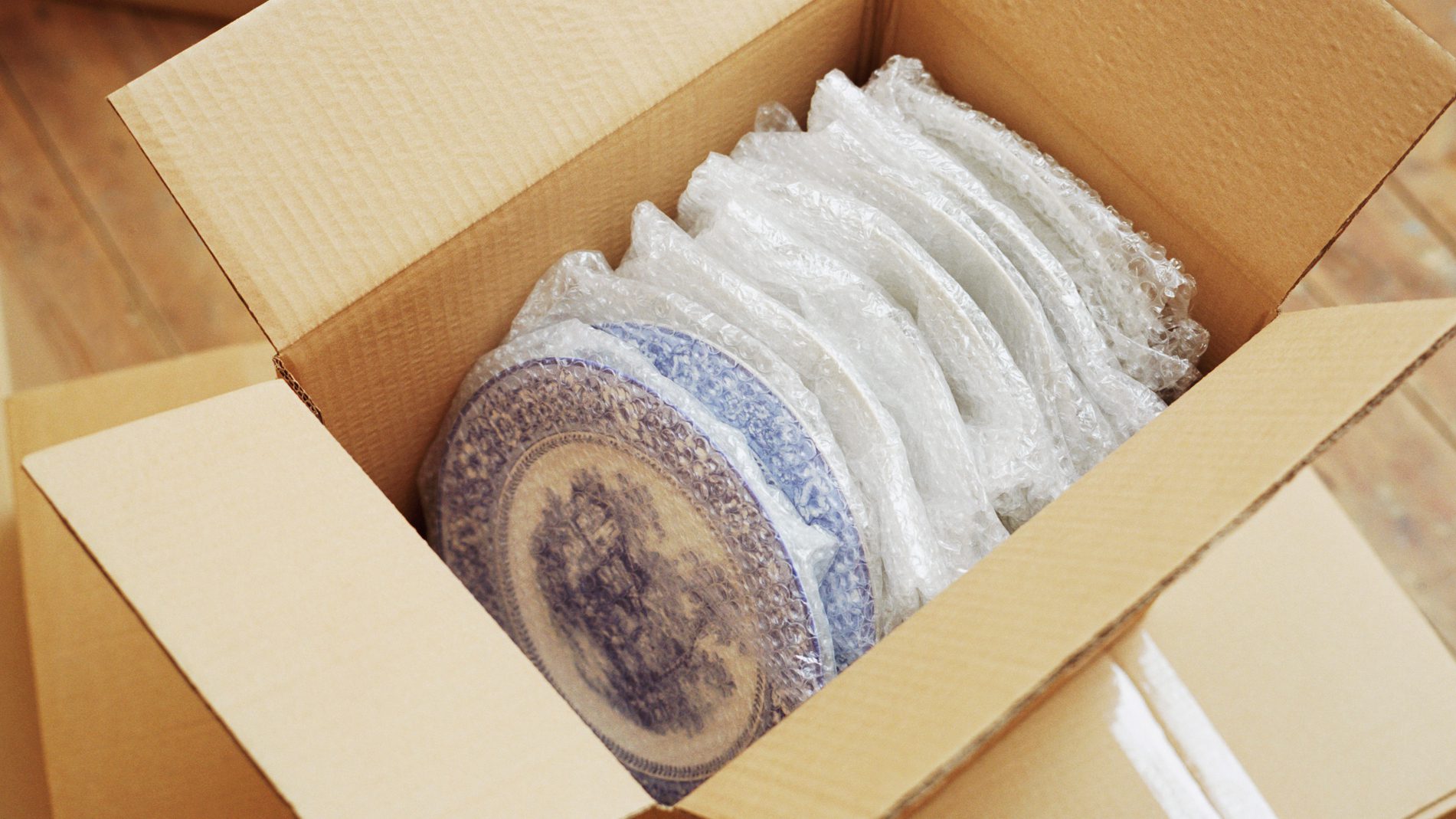 When asked what's the most stressful event in life, many Americans said that moving is the way more stressful – even more than divorce. Personally, as someone who has moved more than ten times, I completely agree with this statement (hell, I would never do it again).
But, the hardest thing that can take a toll on even the best of planners is the packing stage. Those tiny details and alternative methods of packing can make anyone feel hella bajiggity.
Now, now the stress and anxiety go on an entirely different level when it comes to packing dishes without breaking them.
If you want to make the whole process suck less, read on to find out how to pack dishes like a pro.
What Will You Need to Pack the Dishes for Moving?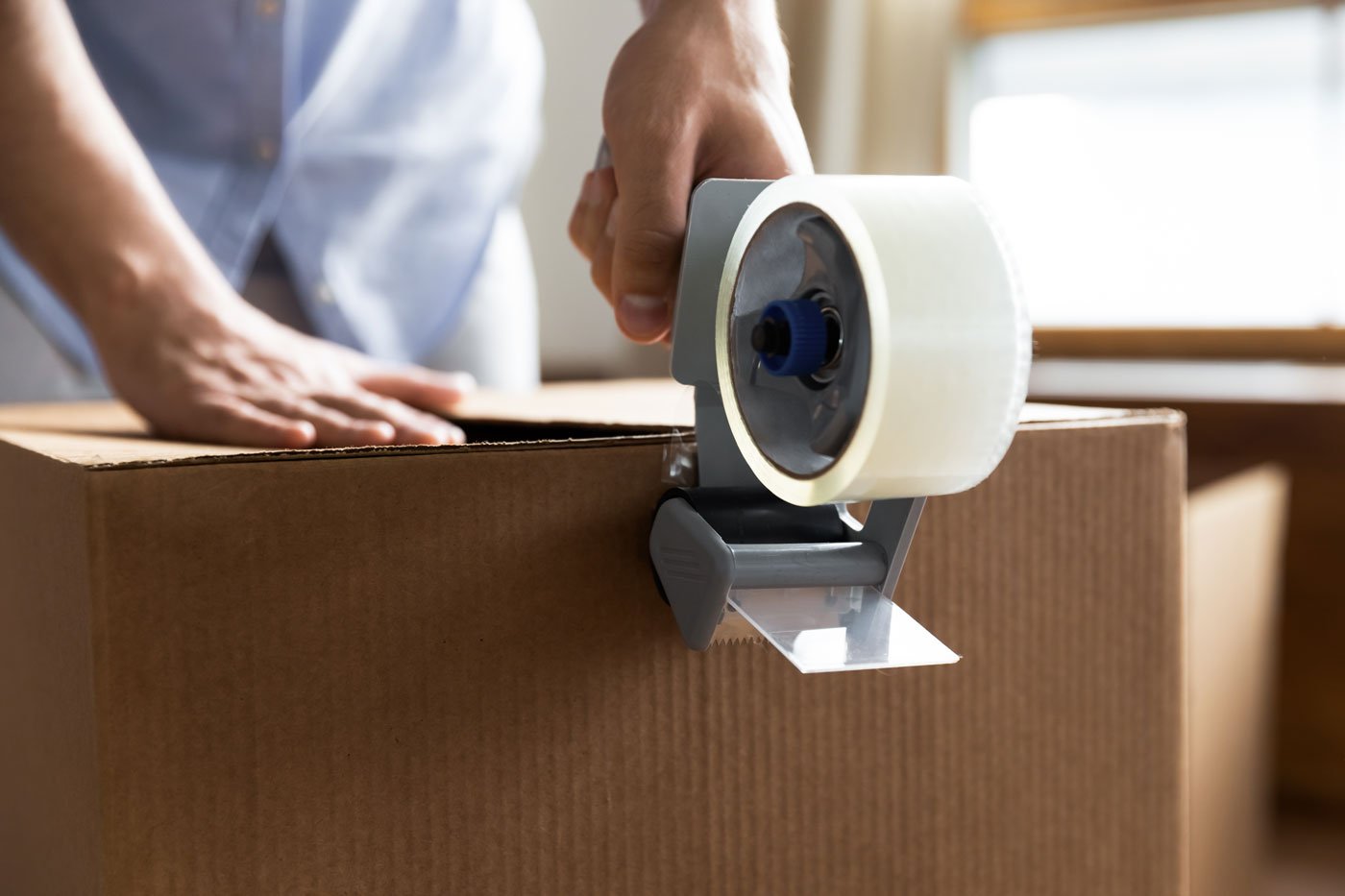 Kitchen plates are often made from ceramic materials like porcelain, bone china, and glazed earthenware. This fact alone highlights the extra-fragile nature of plates, suggesting that you need to be smart and rather tricky when packing the dishes.
So, let's see what would you need for that:
Reinforced cardboard boxes: To better safeguard their exceedingly fragile contents, it's preferable to play it safe and use special boxes composed of multiple layers of corrugated cardboard. These specialized containers with thicker walls, often known as dish boxes (or sometimes even dish packs), are great for meeting your immediate objective – storing dishes safely so that they don't shatter during travel. However, if you haven't obtained any dish boxes before packing your delicate kitchen dishes, don't panic — regular cardboard boxes will suffice.

Bubble wrap: One thing is certain: you'll need a lot of bubble wrap. The iconic bubbly protective material is your greatest friend when it comes to putting plates in moving boxes for dishes. The simple reality is that if you can purchase enough bubble wrap, you're unlikely to notice a single crack on your kitchen breakables.

Packing paper: Soft, white, acid-free packing paper, available online or at any home improvement store, is the greatest dish wrapping paper. The most significant benefit of wrapping kitchen plates in wrapping paper is that it offers a soft protective covering as the first line of defense for your delicate dishes.

Packing tape: Once you've bundled the porcelain plates, you'll need a roll of high-quality packing tape to attach the paper and bubble wrap. The tape will protect the dish packing items from unraveling during transportation.

A few markers: Prepare a black and red pen to name the dish packing boxes once they are full. Using the black marker, write down the content (KITCHEN PLATES) and destination room (KITCHEN), then use the red marker pen to call emphasis to the fragile nature of the load.
Some Safety Tips for Packing Dishes
In order to save both time and money, evaluate all of the china dishes you're preparing to put up and determine if there are some pieces that are simply not worth the effort. It makes no sense, for example, to pay for the delivery of relatively modest sets of cookware that are already cracked, chipped, or spoiled in some manner. Remember that every pound added to the total weight of your package raises the ultimate moving cost, even if just slightly.

If you want to experience a moving day mishap on a lesser scale, you should avoid making a dish box overly heavy. To avoid accidents during your home relocation, pack the boxes with fragile kitchen dishes weighing less than 40 lbs.

If you wind up carrying the dish boxes to the moving vehicle and maybe even placing the fragile kitchen goods into the truck itself, you must be extra cautious while handling the cardboard boxes to avoid difficulties.
In part two, we shall establish each step specifically involved in the packing of dishes for moving.