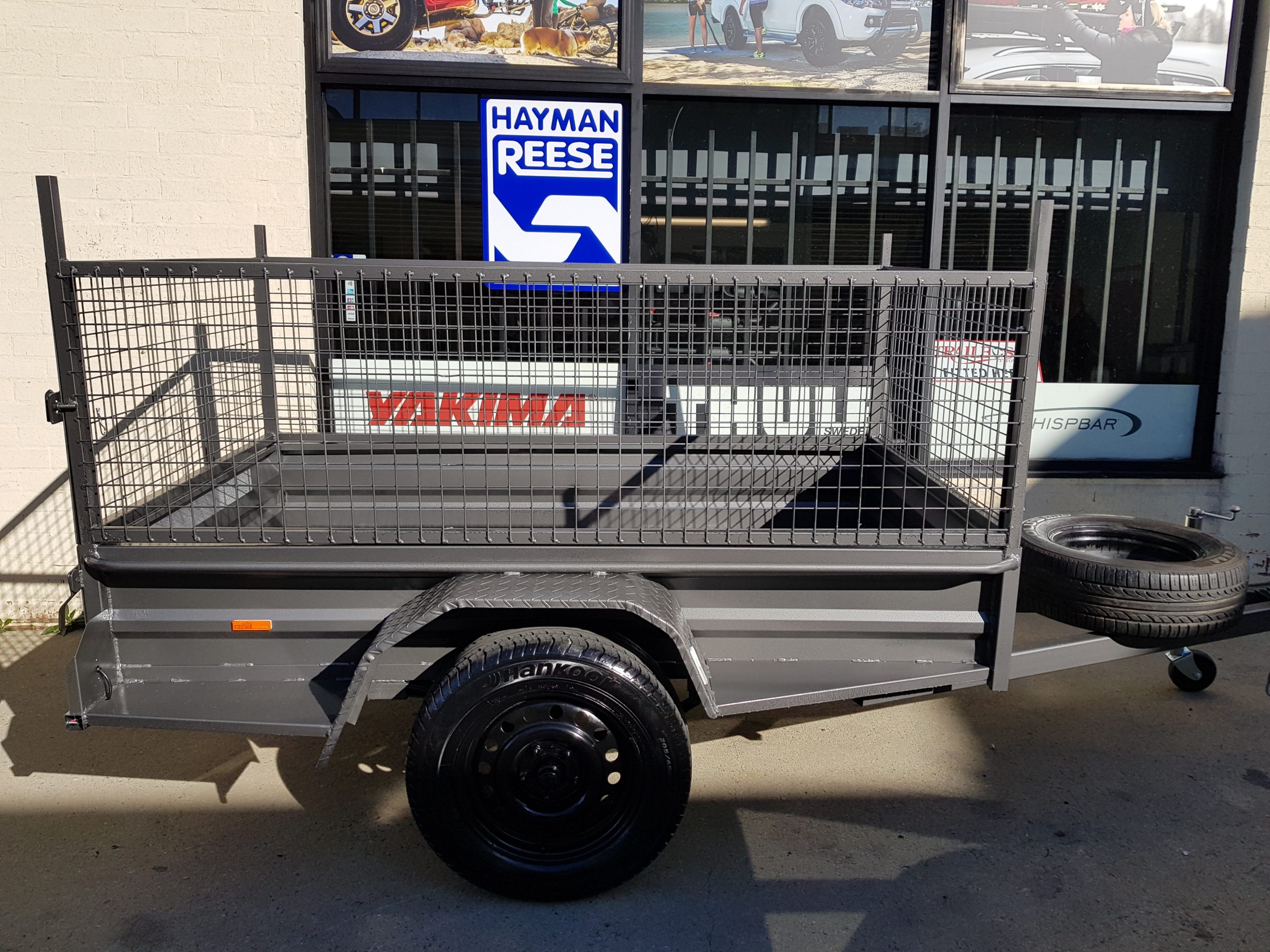 Box trailers are multi-purpose and can be used for a wide range of jobs. Whether buying for the business or home, here are a couple of universal tips for selecting the perfect box trailer.
New Vs. Old
The biggest thing to take into account when buying a box trailer is how much it will cost you. It is essential to factor in both the long and short-term costs associated with buying a trailer. Of course, if you buy second-hand, you are going to pay less upfront. This can usually be offset by the longevity of your trailer. Chances are that a used trailer has probably had a rough life. As a result, the longevity of the trailer will suffer compared to a new trailer. It can also be challenging when buying second-hand to understand the origin of the trailer and how it has been used. Unless the owner can show the trailer's maintenance history, you will not know what work has been done on the trailer. This can lead to trailers that are not of high quality and failing when you need them most.
At Loadmaxx Trailers, their 100% Australian-designed box trailers are designed with Australian conditions in mind. Manufactured from the highest quality materials and designed to meet Australia's stringent conditions. Buying a used trailer may seem like a quick bargain, but in most cases it is just a gamble. If you're looking to invest in a trailer for the long term and want to use it continuously, it is best to pay for quality. Buying a new trailer is usually cheaper in the long run.
Paint Vs. Galvanized
We strongly believe galvanized is the better option. Painted trailers may offer a desirable aesthetic, but this comes at the cost of functionality. You will be using your trailer for grueling tasks, whether transporting building materials or hauling rubbish to the dump. The task you will put your trailer to will inevitably cause wear and tear. For paint, this will cause scratches and lead to the bare metal being exposed underneath. Unlike galvanized metal, this bare metal will be susceptible to rust. The rust leads to deterioration, affecting the functionality of your trailer.
Galvanized steel is coated with a layer of zinc, which protects the structure from rusting. It is a superior coating to paint, explicitly designed for rough treatment. We can confidently say that galvanized metal will continue to perform in harsh Australian conditions long after purchase.
Consider Axles
This is one of the most crucial factors to look for when searching for box trailers for sale at an affordable rate. The number of axles, the types and the carrying capacity depend on the road conditions, the load and of course, the budget. At the moment, there are two options for axles, namely viz single axle and tandem axle. Tandem axles are expensive, but they have a lot of benefits, as they can cope perfectly with rough roads and can also carry heavy loads. This axle also handles speed and keeps the vehicle stable. A single axle, on the other hand, is used for lighter loads on good roads. Buyers can also look for leaf springs and torsion axles as they are also the best. Leaf-spring axles are affordable and the torsion axles perform well. High load-bearing axles come off to be a bit more expensive.
Understand Your Needs
When investing in a trailer, it is vital to nail down exactly what your needs are. A good place to start is sizing. Are you constantly carrying heavy loads to work? Perhaps you need something lighter to help with storage and moving? Understanding your loads can help you figure out what kind of trailer you need.
Located in Victoria, Loadmaxx Trailers is one of the most experienced companies in its sector with over ten years of experience. Their high-quality aluminum products are unparalleled to none. Check them out for great products.